It's always a good time to pamper yourself! And giving yourself a manicure at home is a great way to do just that. If you can't get to a nail salon, there's no need to fret. Doing your own nails can actually be better for your nails and your wallet in the long-run. 
Manicurists often use super harsh chemicals that you wouldn't want on your skin. (Not to mention, they really sand down the top layers of your nails, making them too thin and super easy to crack.) So consider it a blessing that you have the power to give yourself a stunning custom manicure from the comfort of your home!
Here are some great steps, tips, and tricks on how to give yourself an at-home manicure:
Gather Your Supplies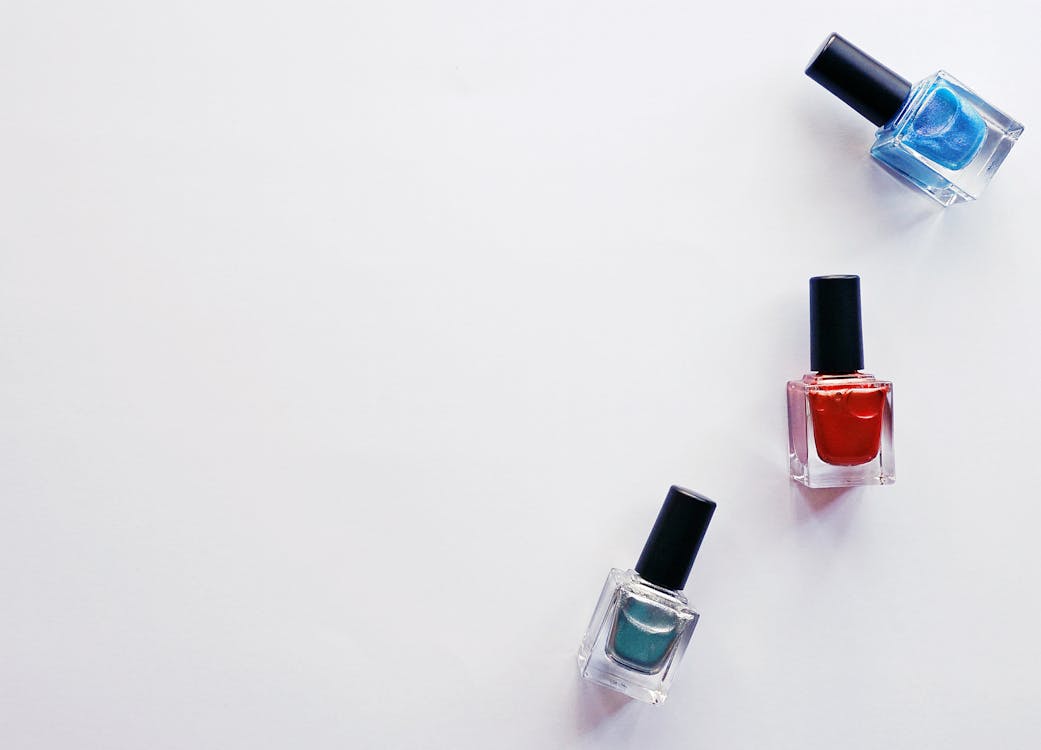 To give yourself a manicure at home, you need to make sure that you have all of the right supplies first. Here is a list of the things that you will need for manicuring your nails:
Nail Polish
This one is pretty obvious. But, nevertheless, this is a necessary component for a manicure at home. Grab your favourite colour of nail polish, including a great base coat and a topcoat. Base coats are often great for protecting your nails. And topcoats help ensure that your nail polish will last as long as possible, so you won't need to reapply as frequently.
A Nail Buffer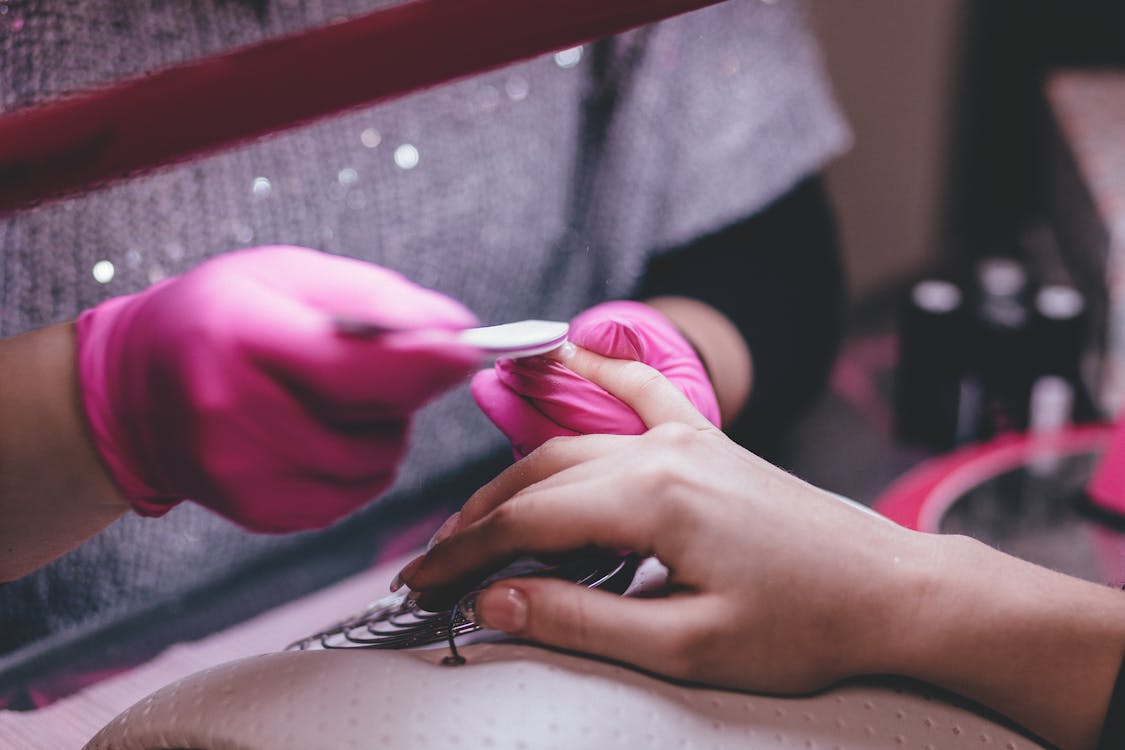 This is a great tool to make sure that your nail polish stays on evenly. However, you want to make sure that you're not buffing your nails too much, or you can make them thin and likely to crack. Make sure not to use a nail file on the top of your nails as you would a buffer. Nail files are only for the tips of your nails!
A Nail File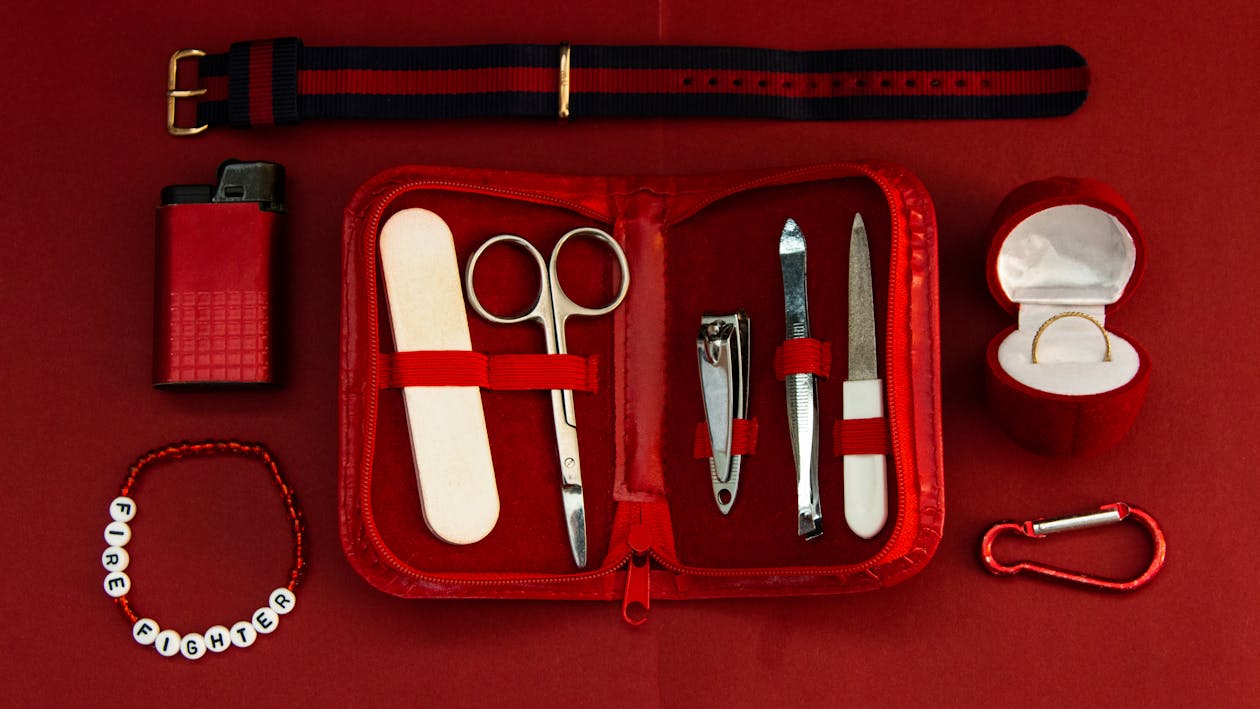 You could also grab a nail trimmer and cuticle trimmer. But as we state in our article How to Maintain Optimal Healthy Nails, using trimmers is actually not so good for your overall nail health. So investing in a crystal or glass nail file is a much safer way to go.
Polish Removal Tools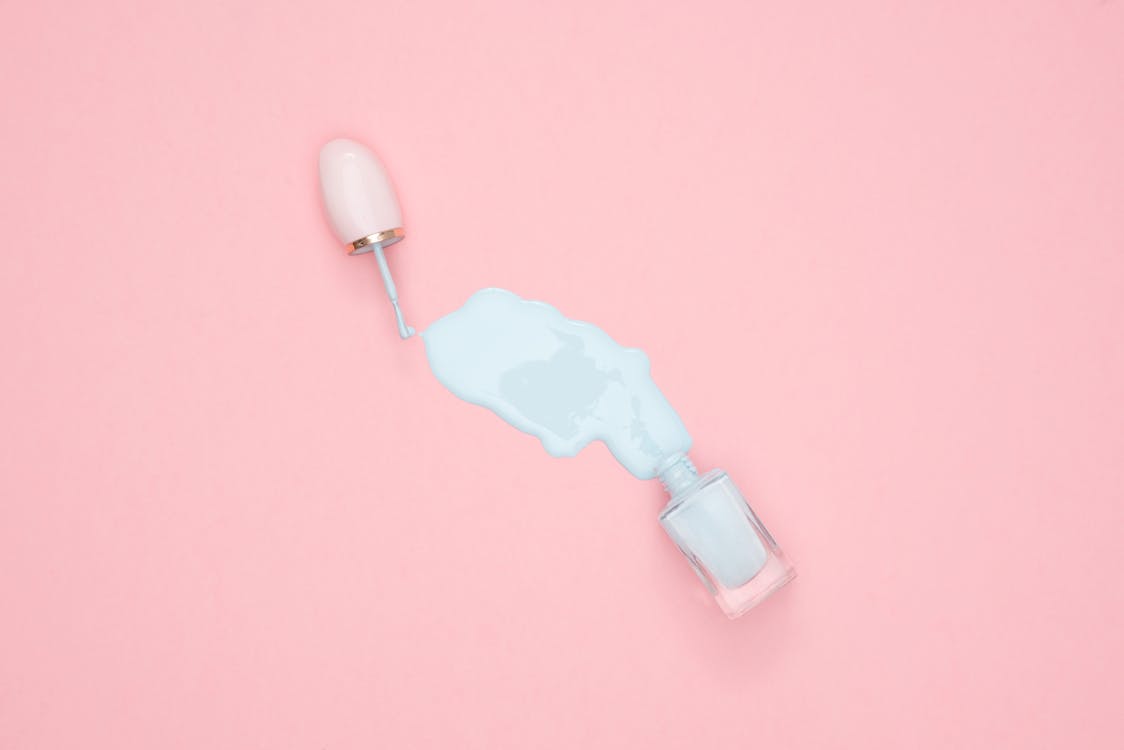 Having some cotton balls and nail polish remover is essential- especially if you need to get rid of some already-existing polish on your nails.
Moisturisers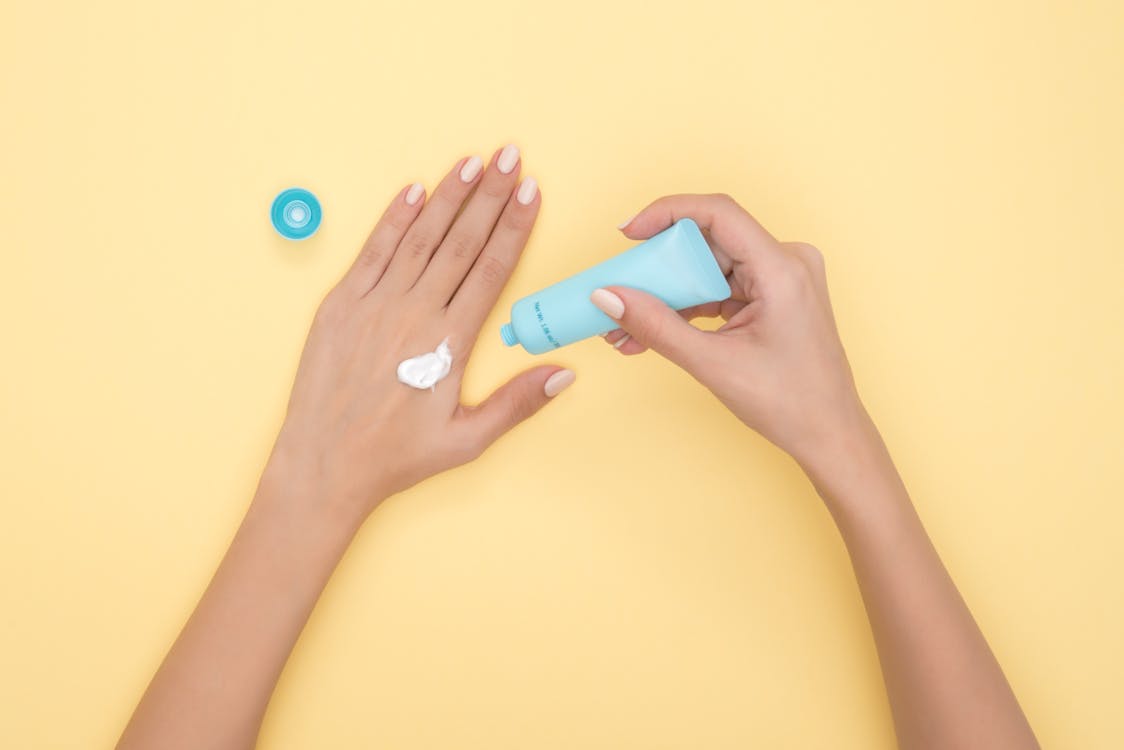 Grab some cuticle oil and hand lotion. The acetone and other chemicals from an at-home manicure can be harsh. So adding the moisture back into your skin is super essential.
How to Give Yourself a Manicure
Now that you've rounded up your supplies, it's time to start the at-home manicure process.
Here are all the steps for giving yourself the perfect manicure:
Set up your workspace, laying down rags or paper towels to protect your surface.
Remove your oil nail polish with cotton and acetone. 
Shape your nails with your file.
Buff your nails slightly to help the polish adhere better.
Soak your nails in a bowl of warm water.
Push down your cuticles with your other nails or an orange stick.
Apply your base coat.
Apply a few layers of your polish, waiting for each to dry before applying the next. Make sure not to shake your polish because this can lead to bubbles. Also, make sure that the brush is evenly coated and that you're painting in neat, vertical stripes.
Let them dry for 15 minutes after you're satisfied with your polish layers.
Apply your topcoat, and let it dry.
Moisturise your cuticles with cuticle oil and the rest of your hands with the lotion of your choice.
---
If you're interested in more articles about nails, check out How to Maintain Optimal Healthy Nails.