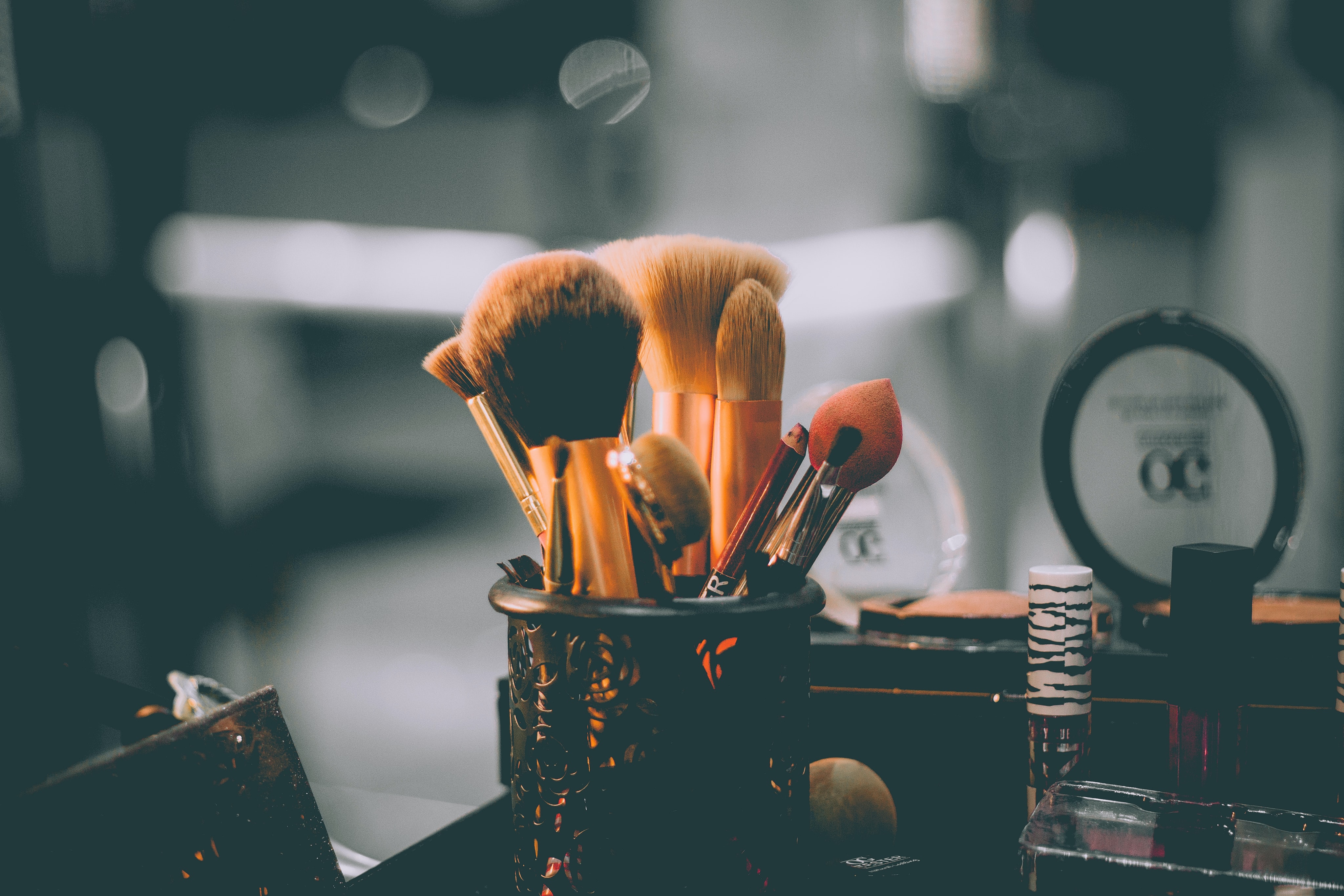 Coronavirus forced us all to change our lives in so many ways. For a lot of the population, our daily routines are drastically different. For others, things may seem closer to normal. Regardless, we all have one common change that determines our ability to interact safely. That is, we all are encouraged–and at most times required–to wear a mask in public settings. Science has shown that wearing masks significantly reduces the spread of COVID-19.
As many of us spent the past year isolating inside, it is really exciting things seem to be looking up. The coronavirus vaccine is currently being distributed and administered across the country at a rapid speed. As more people get vaccinated and restrictions ease, there is even more reason to go outside. Whether you have returned to work, school, or dining with friends– there are several ways we can help you look your best while following mask guidelines!
If you're ready to figure out some of the best beauty hacks when you have to wear a mask, keep reading!
---
1. Show Off Your Features Above The Mask
While this one is probably obvious, a lipstick is not going to be super impactful with a mask covering it. So, getting those eyelids and eyebrows super refined is going to be the best way to incorporate makeup into your daily routine. Even better, you will save time by solely focusing on the upper half of your face.
Being able to show off your eye makeup and eyebrow skills is a great way to feel confident and maintain normalcy in your makeup routine. For makeup lovers, experimenting with eye makeup offers you a plug for that creative outlet!
If you are not an eye makeup pro, do not worry! Of course, it is a great feeling when your eyeliner game is strong. But even using a simple mascara, eye shadow palette, or eyebrow pencil is an easy start to mastering eye makeup! The Physicians Formula Custom Eye Enhancing Kit is dermatologist approved, safe on sensitive skin, and guaranteed to enhance your look.
---
2. Get Some Setting Spray
For some of us, we want to have a full face of makeup on when the time comes to take your mask off. Or– if you want a full face of makeup underneath you mask– setting spray is an essential for you. Use setting spray to lock your makeup in place as best as possible so that it won't smear on the mask (or get smeared by the mask)!
Additionally, you can apply more setting spray on the inside of your mask to keep things in place a little bit better. In general, foundation, lipstick, and blush are not that compatible with a mask. The makeup underneath our mask tends to smudge because of heat or contact. But, of course, you can use your own judgement on this one.
If you decide you want to purchase a setting spray, we recommend Maybelline's Lasting Fix Setting Spray. With this product, your makeup can last for up to 16 hours!
---
3. Choose A Cotton Mask
One of the biggest beauty concerns that many of us have with wearing masks stems in getting acne from them. (Some of us are also worried about tan lines from masks–but we don't need to worry about that as much as acne.) Masks can trap the pores in your skin; interfering with regular air flow. Similarly, trapped heat and humidity inside our masks contribute to acne surrounding our chin.
But, there are ways to combat this. Your skincare routine plays a defining role on whether or not you will get "mask-ne." Consider creating a skincare routine for before and after your take off your mask. But, for those of us with sensitive skin, you may also consider the fabric of your mask. Cotton offers additional air for the skin, so it won't suffocate it, and therefore will not contribute to any additional acne. For five washable cotton masks, look into these VTER water repellent masks.
---
4. Light Coverage Makeup
If anything, you'll probably want to use less foundation, and of course, any type of lipstick. Using heavy makeup on your eyes can definitely work, but sometimes masks even interfere with eye makeup. Thus, under eye makeup and mascara can also complicate your makeup routine.  
Going light on makeup is a great way to stay fresh-faced without risking any staining or smearing with the mask. The best way to make your skin look excellent is to care for it, so that you can have a glowing canvas underneath the mask. You can take this opportunity to give your skin a break from make up!
Getting some cooling under-eye products can eliminate the need for concealer. Lancome Hypnose Mascara offers you a little bit of a makeup that can make all the difference!
---
5. Hydrate Your Lips
Even though we've determined it is not the best time to show off your favorite lipsticks, that does not mean that you have to completely neglect them. We all get dry lips from time to time–especially during this time of year–so wearing a moisturizing lip balm is a great idea.
Additionally, you could add a long-lasting nude-toned lip color under your mask. This is an excellent option if you know you are going to be taking off your mask at certain points during the day. Burt's Bees Moisturizing Lip Balm is all natural and comes in four different flavors!
---
If you've been experiencing dry lips regularly, check out How to Get Rid of Dry Lips Once And For All. 
---
Knowing that we can feel confident in our skin–even though we may not be putting on a full face of makeup–can be empowering for women everywhere. Hopefully, learning alternative ways to incorporate makeup into masks will inspire people to wear their masks more, and moreover, feel better about putting them on!