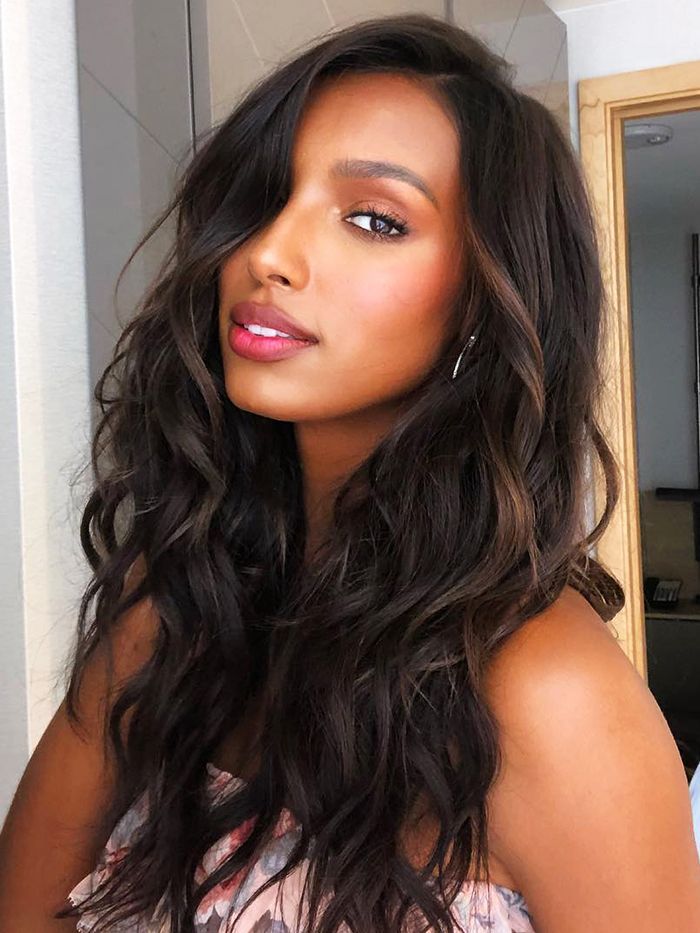 All over the world, people use castor oil in their health and beauty routines. Did you know that castor oil has been around for thousands of years, and was even used by the ancient Egyptians? It's easy to take it for granted or assume that such an old remedy has no use in modern life. But that's just nonsense. If it worked for 6000 years, it's sure to work for 6000 more. In case you're unfamiliar with the magic of castor oil, then read on to find out more about the beauty and health benefits of castor oil.
First off, what is castor oil even made from? Happy you asked. Castor oil is a vegetable oil derived from castor beans. Castor oil is an all-natural remedy that has anti-inflammatory and anti-bacterial properties. These rich ingredients are the primary reason it continues to be used to treat a multitude of conditions, whether health or beauty-related. This means that castor oil is a real, earthly remedy to all of these issues, and is sure to be free of the chemicals and processing that so often botch beauty products. This is a gift from Mother Nature, and it's our duty to use and love it.
"I use castor oil in a variety of contexts, from the sacred health-promoting ritual of the castor oil pack, to oil-pulling, treatment of skin conditions, beauty care, digestion, laxation, topical nutrition… the list goes on and on."

-Marisol Teijeiro, ND for NDNR
Castor Oil and Chapped Lips
Castor oil may aid in healing dry or chapped lips. It has the active ingredients of Vitamin E and A, which are some of the most nourishing ingredients for dryness. Use a small amount of castor oil on your lips both morning and evening to begin the healing and hydrating magic. Be sure not to ingest the oil.
Castor Oil and Hair Growth
Oh yes, castor oil may promote hair growth and it's just one of the beauty benefits of castor oil. And who can say no to thicker, longer, and healthier hair? We certainly can't. You can use castor oil to stimulate and moisturize your scalp. Use it in your nightly routine by rubbing it through your hair and scalp. Make sure to keep your hair wrapped to retain the moisture from the oil. If you have naturally curly or kinky hair, then you can use it both morning and night. 
As an addition, castor oil may benefit you if you suffer from dandruff. The anti-inflammatory properties of castor oil help to soothe the irritation that can cause this condition. After washing your hair, treat your scalp with castor oil to fight dandruff. 
In addition to stimulating the hair follicles on your scalp, castor oil can also be useful in growing thicker lashes and brows. You can apply a small amount to your eyebrows, and carefully comb it through your lashes. You want to be mindful not to get any in your eyes. If you want to grow your hair, lashes, or eyebrows, then castor oil may be your new favorite treatment.
Castor Oil and Skin Care
Castor oil can be useful in your regular skincare routine. It includes ricinoleic acid, which fights against bacteria that can cause acne and blemishes. Also, the vitamin E that is found in castor oil can reduce the look of scars.
Castor oil is great for all skin types, too. It can aid in the healing of skin inflammation. Whether your skin is dry, sunburnt, or irritated, castor oil can help alleviate these symptoms. Before using castor oil, ensure that your face or the scarred area is clean and dry. Then rub a small amount of castor oil in the affected area, as often as needed. We always recommend that you apply on a small patch of skin first and then go from there.
Castor Oil and Nail Care
Castor oil is a wonderful addition to your at-home mani-pedi routine. Remember those vitamin E components that inspire rapid hair growth? Well, those same vitamins also complement nail growth, nourish cuticles, and can fight against infections or ingrown toenails. Just add some castor oil to your clear nail polish, and the magic begins. Likewise, once you find those rough and unappealing callouses on your feet, maybe don't immediately reach for the pumice wand. First try moistening a cotton ball with castor oil, apply that to the calloused area, and see the difference overnight.
General Healthcare
And even beyond surface-level beauty, castor oil has a lot to offer for overall wellness. It's been used as an effective treatment for constipation, eye cysts, boils, arthritis, carpal tunnel syndrome, ringworm, genital warts, pink eye, swollen gums, tinnitus, and much more. So truly it's up there with coconut oil and baking soda as one of the best multi-purpose products you could have in your home, so it's best to invest now.
"Castor oil on its own exerts a medicinal effect; however, the castor oil pack is an at-home, (now easy-to-do) practice that enhances all other treatments and tools you are using for health optimization, by creating the foundation for healing."

-Marisol Teijeiro, ND for NDNR
Are you ready to try castor oil out for yourself now?
The benefits of castor oil have been proven over and over again for centuries. There are so many uses for castor oil, some even say it can help with inducing labor, killing bacteria inside of the body, supporting the lymphatic system, and the list goes on. With all of the goodness and benefits that castor oil contains, we always keep a bottle on hand. If you are interested in these benefits we highly suggest using castor oil that is 100% pure and premium grade. Whether you are trying to grow thicker, stronger hair or you are willing to try something new for your skin, give castor oil a go.
Are you interested in another all-natural, incredibly nutrient-rich product for your self-care routine?
What are the Beauty Benefits of Coconut Oil? | Liz Fe Lifestyle