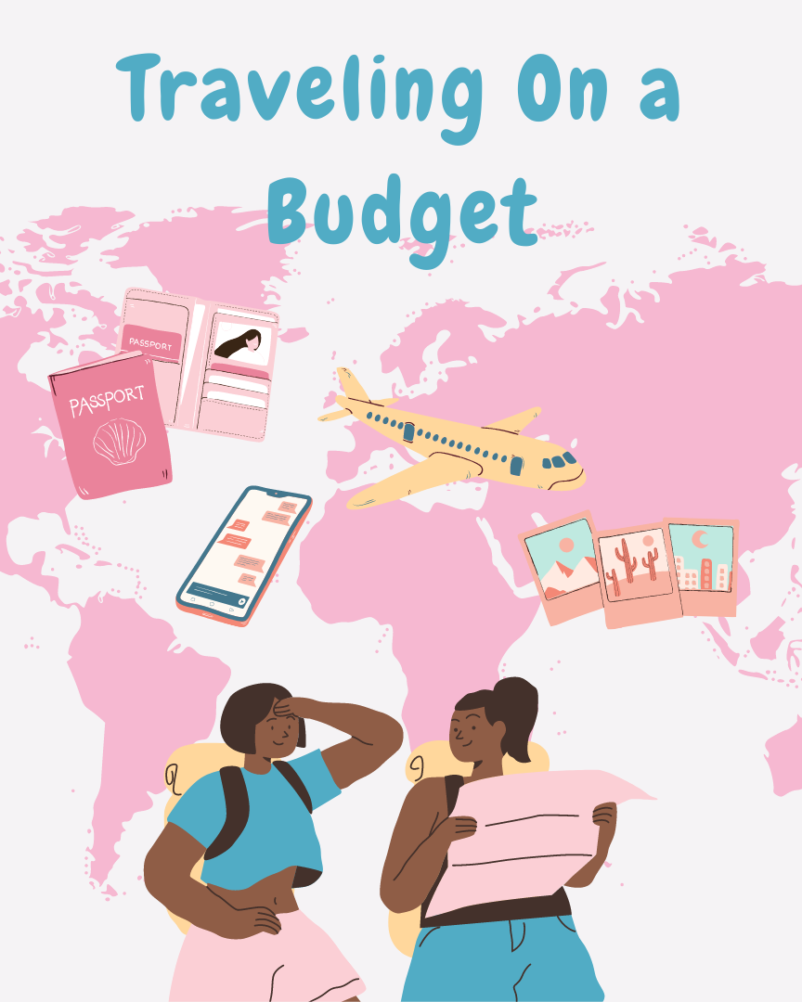 Traveling to a new city or country comes with a boatload of benefits, including a boost to your happiness, an expansion of your horizons, and a reduction of stress and anxiety. However, the expenses associated with travel often inhibit people from actually planning a trip. We're here to tell you that traveling abroad doesn't have to break the bank. In fact, there are plenty of ways to make the most of your vacation without shelling out every last cent, and we've compiled the best tips and tricks in our book, Travelling on a Budget: 6 Affordable Destinations. 
In this book, you'll learn how to make some of the hottest travel destinations – such as Greece, Italy, and Paris – cost-efficient and budget-friendly. Whether you'd like to save money on food, hotels, or transportation, we've got you covered. We've scoured the internet and gathered intel from the most seasoned travelers to help us compile a list of cost-efficient travel accommodations that feel like luxury (without the large price tag). 
This book also contains budget tips that will work anywhere, so that you can explore whatever place you desire without having to worry about being strapped for funds. Whether you want to explore hidden canyons in Bali or take a cruise on the River Shannon in Ireland, our book will provide you with methods to make the most extravagant-sounding destination one that will have you saving your money instead of wasting it. 
The ongoing pandemic can make traveling abroad difficult. In case you are someone who'd prefer to travel within the United States, we've included a section detailing the best U.S. destinations for adventurers on a budget. The locations in our guide may be cheap, but that doesn't mean that they won't be incredible. For example, the low costs of traveling to places like the Grand Canyon and Glacier National Park don't diminish the destinations' astounding beauty and jaw-dropping scenic views. 
Along with the information regarding the world's most affordable travel destinations, our guide will let you know which locations to avoid. Though it's true that you can make almost any destination fit into your budget, there are some that are simply overpriced and unreasonable. We've also included a list of affordable yet dangerous destinations for all of the risk-takers and thrill-seekers, romantic and affordable destinations for those dreaming of a vacation romance, and affordable destinations with the best food for all of the die-hard foodies. 
Once you settle on a travel destination, we'll help you plan your trip so that you make the most of every dollar. Our section on travel rewards credit cards and frequent flyer miles will have you reaping rewards for every cent that you spend. Traveling on a Budget: 6 Affordable Destinations also contains the best resources for finding vacations that come with built-in itineraries, making it easier to save money and eliminating the stress that often accompanies planning vacation activities. 
In addition to all of the research that we've provided in our book, Travelling on a Budget: 6 Affordable Destinations also lists various websites that will come in handy for finding deals on food, hotels, and activities. These websites update regularly, so you can be confident in the fact that you're getting the best deals that are currently available. All of these tips and more are available to read in our book Travelling on a Budget: 6 Affordable Destinations. Whether you're a first-time traveller or regular globetrotter, this book will assist you in making sure that your upcoming vacation is eye-opening, enjoyable, and, of course, affordable. If you're interested in learning more, be sure to check out Travelling on a Budget: 6 Affordable Destinations.