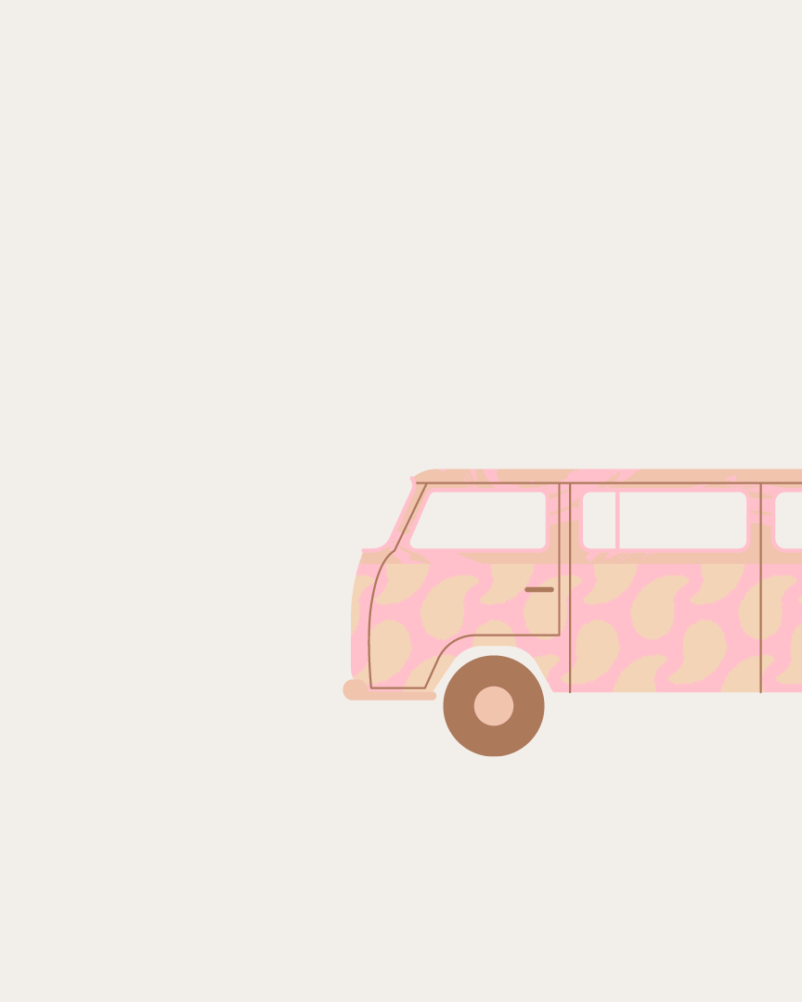 #VanLife has surged in popularity in recent years. Not only is living life on the road convenient, but it can be a great way to learn about yourself as a person. Deciding to pack your entire life into the confines of a camper van is a huge decision, and you may feel a bit overwhelmed at the beginning. That's why we've included the best tips and tricks when it comes to getting your #vanlife started, including advice on which van to buy, the safest places to park at night, and the methods that seasoned van dwellers have used to customize the inside of their vans. If you're looking for a comprehensive #vanlife guide, then The Complete Guide on How to Stay Safe Living in a Van is the book for you. 
The Complete Guide on How to Stay Safe Living in a Van begins by examining the life of one of the most well-known van dwellers: Liz Bryant. Liz Bryant is a news-reporter-turned-van-lifer who discovered her love for the nomadic lifestyle after hiking the Pacific Crest Trail. While she lived amongst the tall trees and crisp outdoor air, she felt something that she never had before: true freedom. From that moment on, Bryant knew that she had to keep chasing that feeling. Thus, she decided to drop everything and start living life out of a conversion van. In this book, we'll provide you with the most helpful wisdom and advice that Liz Bryant has learned during her time as a #vanlifer, as well as anecdotes about her time transitioning from regular work life to life on the road. 
After learning about Liz Bryant's inspiring journey, you'll read about one of the many safety tips that we've included in this guide: where to park your van at night. If you plan to do #vanlife as a solo female adventurer, you might feel concerned about your personal safety, especially come nighttime. In our guide, you'll learn the safest places to park at night, as certified by other solo female #vanlifers. After reading about their experiences with safety on the road, you'll feel more confident, empowered, and prepared to begin the #vanlife journey as a capable individual. 
The Complete Guide on How to Stay Safe Living in a Van also includes advice when it comes to which van model to buy for the best #vanlife experience possible. With so many van models on the market, choosing just one can seem like a daunting task. That's why we've collected the pros and cons of the most popular van models for van life, making it easier for you to decide which model is best suited for your particular needs. 
Once you settle on a van model, you're going to need to customize the inside so that you can carry out your daily tasks, such as cooking food, without stepping foot outside. This book will cover everything you need to know when it comes to making the inside of your van spacious, efficient, and full of things that you'll be sure to utilize on a daily basis. 
The guide finishes with a look into weather and emergency prep and personal hygiene tips for women, both of which are sure to come in handy. Living life on the road comes with its own set of obstacles, but after reading our book, we guarantee that you'll feel much more prepared for anything that nature throws at you. If you are interested in learning more about #vanlife and how to prepare for life on the road, be sure to check out our book, The Complete Guide on How to Stay Safe Living in a Van, which is available for purchase on Amazon.com.