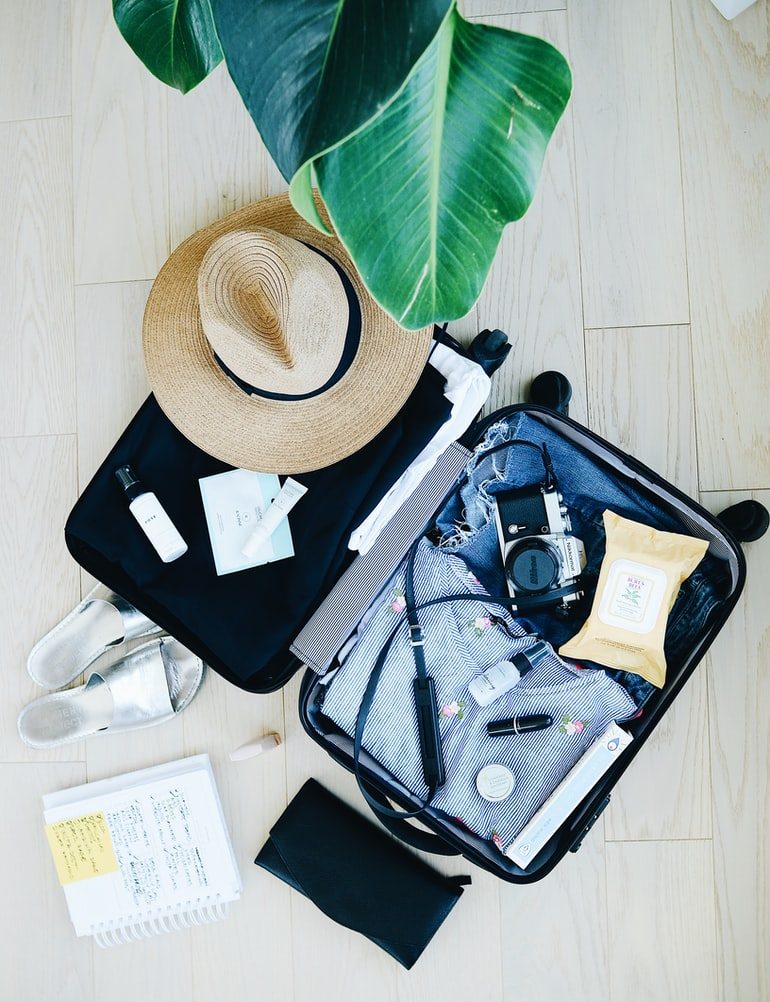 Traveling the world is one of the most common items on a person's bucket list. Being able to experience different cultures, see exotic sights, and feel that sense of connection to a world so far from your own is a humbling and exhilarating experience. But with climate change ever on the horizon, many people feel uncomfortable about hopping on several planes to travel to their destination. However, our climate crisis doesn't necessarily mean that we have to put the entirety of our lives on hold.
The truth is that the only way to fight climate change (without getting burned out) is to find alternative ways of doing what we love. Sustainable traveling is a way of minimizing the negative environmental effects of traveling without getting rid of the benefits of touring the world. With more people making the choice to put our environment first, more and more people are finding more sustainable alternatives when it comes to traveling.
Travel on Airplanes
Flying is one of the most environmentally costly aspects of travel. The best way to decrease the amount of CO2 your tourism accumulates is to alter your flight plan. The most straightforward way to do this is to take direct flights, rather than having to make various stops in order to reach your destination. However, if this isn't possible, there are also a variety of choices you can make while flying that can help you be more sustainable. For example, there are some airlines that are making the choice to rely on biofuels to power their planes, such as KLM and Azul Airlines. There's also the decision to travel economy class. Less space between passengers means the flight will have a smaller carbon footprint, which ultimately means less fuel used.
Pick a Sustainable Destination
Another way for people to be more sustainable while traveling may just lie in the destination itself. Many people might not realize that some locations are more sustainable to travel to than others. When picking a destination, it's important to do your research. Aspects like how a country or area values sustainability or the safety and comfort of the locals living there. If you decide to visit one of the many beaches the world has to offer, it's a good idea to look up Marine Protected Areas around the globe. These areas are protected by the government and their communities to ensure that the natural marine wildlife isn't disrupted.
Even the decisions that you make when you've reached your destination can aid you in your quest for a more sustainable life. Certain activities you do during your time abroad can either increase or decrease your carbon footprint, such as renting a car or using public transportation. For this reason, it might be a good idea to do things in the local area. Looking up events and locales that are happening in the area you're staying in will help you to decrease the amount of CO2 you accumulate. Another sustainable choice you can make is to aid in the fight against climate change on your trip. There are a variety of locations that have been hit by hurricanes and natural disasters as a result of human actions, and for this reason, people are deciding to use volunteering and human resource work as an excuse to travel.
While it's important for us to make the appropriate changes in our lives to combat climate change, cutting everything out of our lives is not a smart choice to make. If you drop everything in your life to fit a strict sustainability regimen, you'll be less likely to continue to do so over the years. Instead, we should find ways to do the things we enjoy, making it more likely for us to continue living sustainably later on in life. Sustainable traveling gives us the experience of seeing the world, without the guilt of increasing our carbon footprint.
Check out our book on climate change