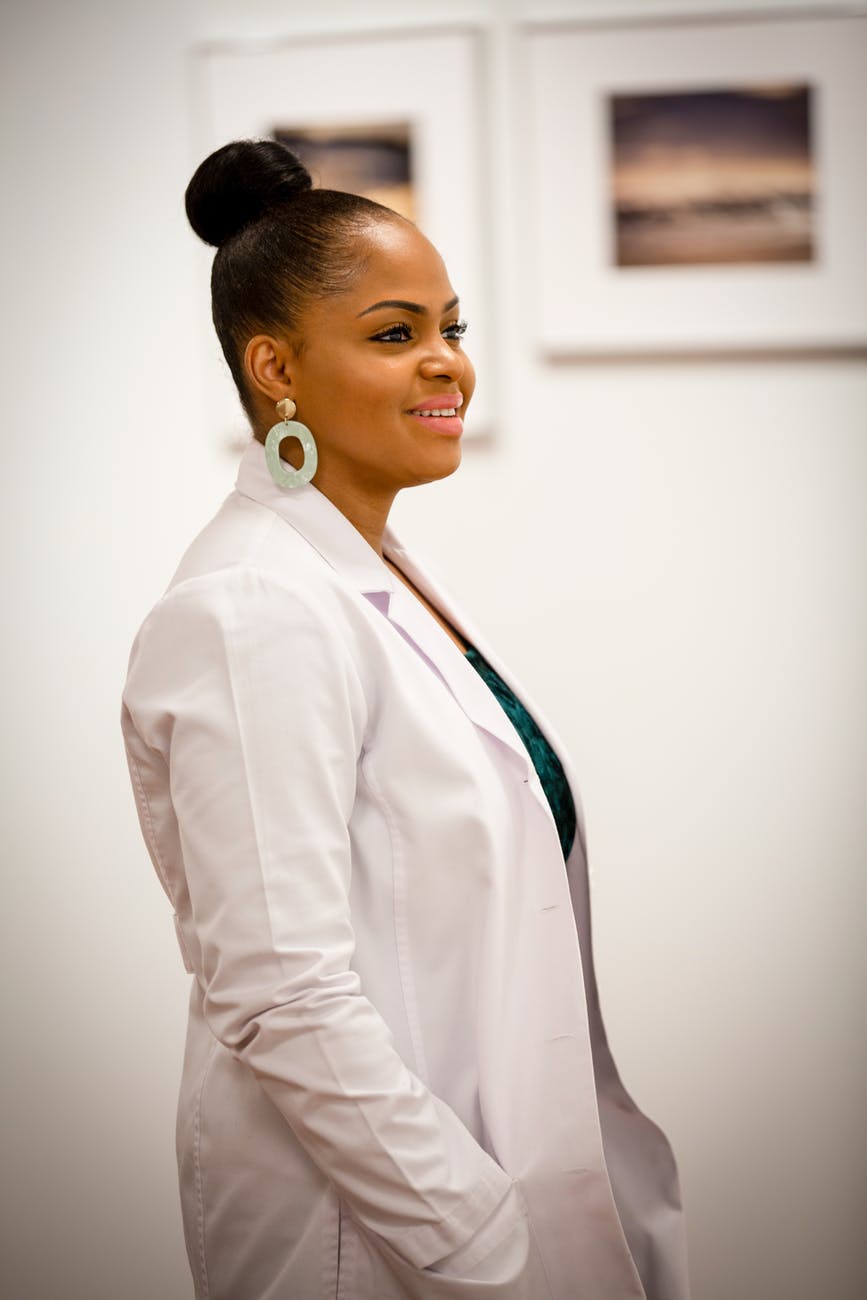 In light of the recent events, it's essential to take steps to uplift our fellow human beings by supporting them in any way possible. Fitness influencer Chanel Coco Brown offered a fantastic way to list black women owned businesses to raise awareness and support of them. 
So in that same vein, that's what we're going to do here this week. It's time to "spread some love" as Chanel Coco Brown suggested. Let's draw attention to some of these amazing businesses owned by Black women that deserve some time in the spotlight.
Keep reading for some fantastic businesses owned by Black women that you can follow on Instagram and start supporting today:
1. Rashida Blair | Makeup Guru
Rashida's Instagram is stunning, with several examples of her professional makeup skill. She does Chanel Coco Brown's makeup and does an excellent job. 
Her account is certainly amazing if you're looking for makeup inspiration or just love seeing beautifully executed makeup.
2. Sarah Holder | Founder of Venus Virgo
Venus Virgo is an elegant fashion brand founded by Sarah Jo Holder. It has beautiful pieces such as sunglasses, trousers, and blazers. All of the pieces have a very polished look that all have a boss vibe.
Sarah also has a YouTube channel that you should certainly check out if you haven't seen already. 
3. Gail P Designs | Jewelry and Art
Gail P Designs creates beautiful art and jewellery based off of her personal experiences. Her thread art earrings are absolutely beautiful. And you can see the latest of what she's creating and concentrating on through her Instagram page.
4. Amaka Ikpeazu | Founder of Prayers and Plans
Prayers and Plans is a beautiful loungewear brand that's made with sustainable materials. If you love silky loungewear that makes you feel confident inside and out, you're going to love this brand. 
This loungewear is for the modern-day woman, so you know you're in good hands when you buy from this beautiful business.
5. Rihanna | Fenty Beauty
Rihanna was the first person to make 40 different shades of foundation, which revealed just how much other makeup companies were slacking on their shades. This amazing singer, actress, and business owner also owns a loungewear line with beautiful items that you can enjoy.
We definitely need to support wonderful women that are making progress and getting rid of the injustices in the world.
6. Candice Diamond Jones | Founder of Curly Girl Merch
This fantastic clothing brand uplifts Black women and centres on how beautiful curly hair is. It's more than just a clothing brand because it helps to perpetuate much-needed self-love. And it sells adorable merchandise for curly girls of all ages. 
Candice sells merchandise that says things like "queen" and "natural" on them, so you know you're going to be living your best life with her beautiful pieces.
If you're interested in some curly girl hairstyle ideas, check out our post on Curly Girl Hairstyle Trend Inspiration for 2020.
7. Brittnebabe | Fitness Influencer
You can find both fitness and fashion inspiration on this lovely influencer's Instagram page. She also posts delicious pictures of her healthy meals. She provides all of the inspiration that you could ever want to treat yourself right. 
Brittnebabe specialises in at-home workouts, which is especially lovely right now while we're all stuck at home. Follow her Instagram and check out some of her workout inspiration next time you're ready to get some fitness in. 
Comment Other Black Businesses
Many influencers have been sharing various Black-owned businesses so that we can spread the love and raise support. So it's time for all of us to chime in and bring awareness to some amazing business owners that deserve recognition. 
Comment down below with any Black-owned businesses that you love and a short description of what they offer! 
---