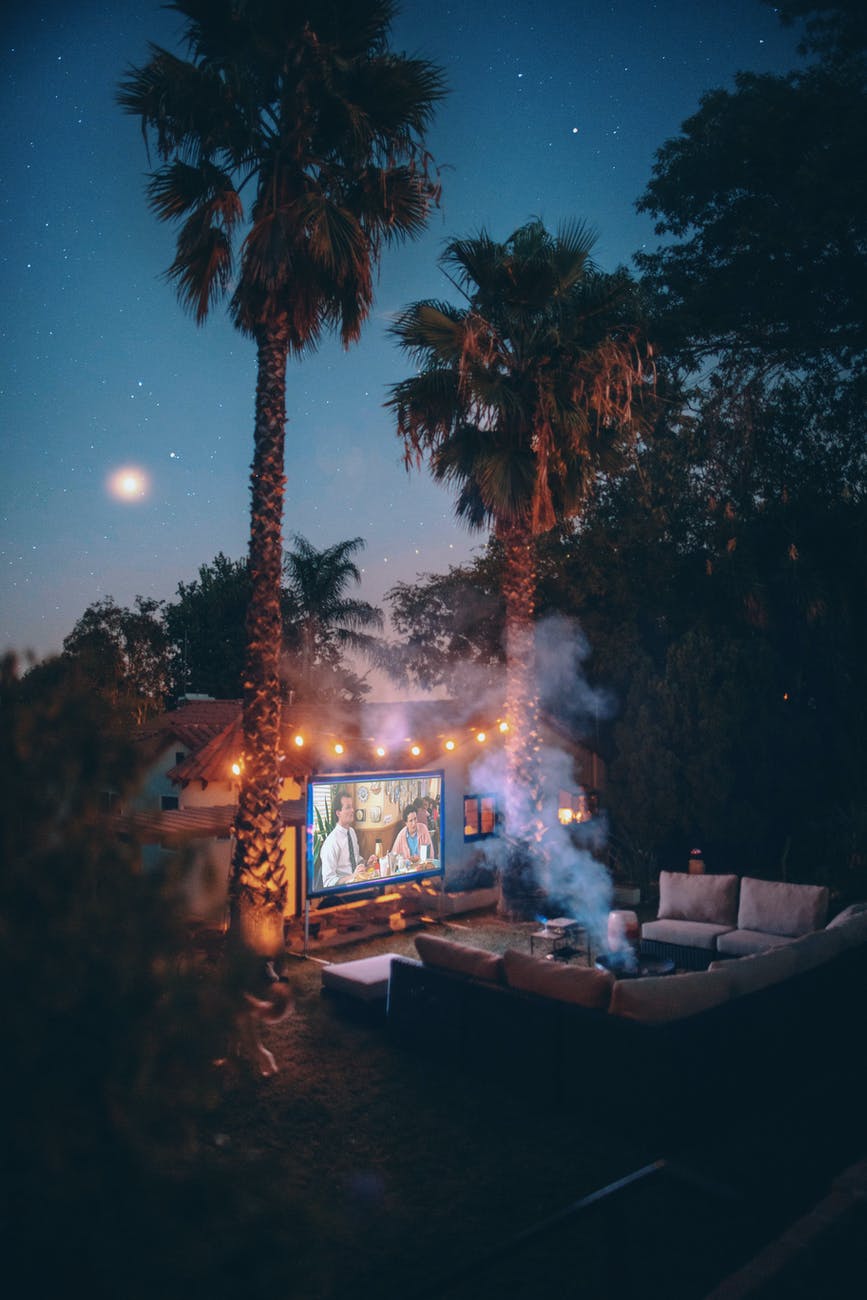 We all know with so many options on streaming, it can be difficult to land on something good for family movie night. But luckily, Netflix always have something new in store. Their main priority now is to pick up original films, that cannot be seen on any other platform. And a lot of them are both family friendly, and really good.
All you have to do is hop onto the much-loved streaming service and get these movies rolling for the whole family to enjoy. Are you ready to discover the must-watch family movies original to Netflix? We definitely are.
Keep on reading to explore Netflix's family movie additions and discover what works best for you.
Vivo
The first musical from Sony Pictures Animation, and hopefully not the last. It's about a rainforest honey-bear, who communicates with his owners entirely with music, as they meet a famous singer (played by the great Gloria Estefan). With songs from Hamilton extraordinaire Lin Manuel Miranda, this has a whimsical story and gorgeous animation, sure to entertain everyone.
"Vivo follows a one-of-kind kinkajou (aka a rainforest "honey bear") who spends his days playing music to the crowds in a lively square with his beloved owner Andrés. Though they may not speak the same language, Vivo and Andrés are the perfect duo through their common love of music… Vivo will need the help of Gabi – an energetic tween who bounces to the beat of her own offbeat drum to fulfill his owner's wishes."

-Netflix description
The Mitchells vs the Machines
Another Sony Pictures Animation film sold to Netflix, this comes from the same team as the hit Spider-Man: Into the Spider-Verse. It's about a family road trip that discourages cell phone use, forcing the family to connect with each other more. Sounds simple enough, until a robot apocalypse occurs, and the family has to connect in an entirely different way. Featuring innovative animation techniques, quirky humor, and strong messages, this is a must-watch for the whole family.
John Mulaney and the Sack Lunch Bunch
Famous comedian John Mulaney has a good relationship with Netflix, producing several stand up specials. But here, he does something a little different: a children's variety special. And it's a gamble that pays off really well, as this special is as enjoyable for adults as it is for kids. Anyone can relate with its charming humor, and surprisingly deep themes. It's worth watching for Mr. Music alone, one of Jake Gyllenhaal's most memorable roles of all time.
We Can Be Heroes
Another highly enjoyable from Robert Rodriguez, of Spy Kids and The Adventures of Sharkboy and Lavagirl fame. And in fact, this film is a semi-sequel to the latter, with Taylor Dooley reprising her role as the great Lavagirl. But the stars of the show are a whole new generation of supers, as they must save their parents from an apparent alien invasion. With the action of The Avengers, and with the childlike heart of Jimmy Neutron: Boy Genius, We Can Be Heroes is sure to be a staple at your house.
A Shaun the Sheep Movie: Farmageddon
In this Academy Award nominated film, Shaun the Sheep returns with another quirky and instantly charming adventure., and this time involving aliens and pizza. Like a silent film, Shaun the Sheep relies entirely on visual humor and storytelling. It takes a master filmmaker to pull that off, but the team at Aardman have been doing this for decades. Virtually all of their films are something special, and this is no exception. Farmageddon features some of the most brilliant claymation you'll ever see. Once the kids see this, they'll want to try making videos of their own with Play-Doh.
Invader Zim: Enter the Florpus
For anyone interested in the cult Nickelodeon series, this is a dream come true. It is exactly what anyone should want from an Invader Zim revival, with plenty of bizarre humor and truly stunning animation. It's not for everybody, but Enter the Florpus should easily delight the more offbeat ones in your family. And if you like this, be sure to check out the Rocko's Modern Life movie, Static Cling, also a Netflix original.
My Octopus Teacher
This is an Academy Award winning documentary, that is appropriate for all ages, and is a good start to introduce kids to real-life filmmaking. Director Craig Foster spent a year with a South American octopus, and was amazed by how many life lessons he learned from the experience. This is a powerful film that will touch anyone young and old, as we all need to remember how our animal friends enrich the planet.
Enola Holmes
And finally, here is a feminist twist on an old favorite. Enola Holmes concerns the teenage sister of the most famous detective in history, Sherlock Holmes. And fear not, Enola is as wickedly intelligent and talented as her older brother. Starring Millie Bobbie Brown of Stranger Things fame, she delighted the world in an entirely different way as this character, showing her strength as an actor. The film was a huge hit, and a sequel is already in development.
"England, 1884 – a world on the brink of change. On the morning of her 16th birthday, Enola Holmes wakes to find that her mother has disappeared, leaving behind an odd assortment of gifts but no apparent clue as to where she's gone or why… Enola escapes to search for her mother in London. But when her journey finds her entangled in a mystery surrounding a young runaway Lord, Enola becomes a super-sleuth in her own right, outwitting her famous brother as she unravels a conspiracy that threatens to set back the course of history."

-Netflix description
And remember to enjoy and cherish all of the time that you spend watching these movies with your family. That is absolutely the most vital part of this bonding experience.
If you're interested in discovering more ways to keep yourself entertained while lounging at home, also check out 4 Lifestyle Videos to Keep You Entertained at Home.