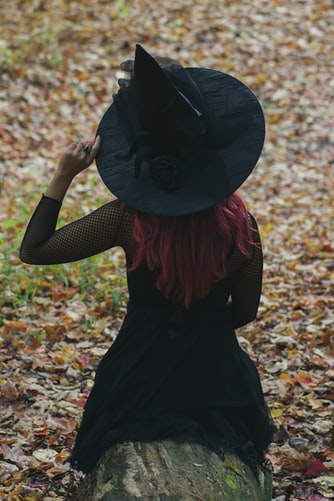 Halloween is coming up soon. For many this is the greatest holiday of the year, even better than Christmas. And it's easy to see why, as this is the one day where everyone gets to truly express themselves. Whether you feel like a soft bunny or a satanic witch, everything is allowed this season. There's no wrong way to Halloween.
And if you're not feeling up to creating a full-on costume, but want some quick and easy ways to spice up your look for the holiday, this article is for you. We're going to talk about some super-simple, low-effort Halloween costumes that you can quickly put on and go.
One of the best easy ways to dress up for Halloween is simply to get a headband that hails back to what you want to dress up as.
There are so many headbands out there, such as ones with:
Antennae
Cat ears
Unicorn horns
Crowns
And so much more
So if you're not ready to commit to a full-on costume for Halloween, grabbing a cute headband is a great way to indulge in the season without going all out. Plus, it'll make super cute selfie material.
Bonus points if you combine a headband, accessory, and tee to create your look
There are so many graphic designs on t-shirts that you can enjoy. You can go as simple as getting a humorous graphic tee that states "This is my Halloween costume". Or you can get a more in-depth design centered on what you want to dress up as for Halloween.
Whatever you want to be for Halloween, you can easily find a t-shirt that echoes it. You'll find so many on Amazon, Hot Topic, Box Lunch or whatever other clothing site.
For whatever movies or trends you're interested in, there's a t-shirt for that. Do you love Harley Quinn or Cruella de Vil? Pick up one of those shirts. Or on the other side, are you still thinking about WandaVision or Mare of Easttown? There's surely a shirt for that too. It doesn't have to be necessarily spooky to be Halloween.
Wearing a spooky t-shirt for Halloween is festive and fun without you having to go all out. Plus, it'll make a functional piece of loungewear for the rest of the year. So you'll be able to use it for more than just one night.
Of course, we've all seen those vampire or witch capes that you can get from any Halloween store or the internet. But you can go chic with your cape too.
Capes aren't just for Halloween. And if you get the right kinds of cloaks, you can actually spice up your outfit by wearing them instead of coats as the season gets colder. 
Wearing a cape is like a simple nod to Halloween without even having to specify your costume. After all, we've all seen enough fantasy TV shows to know that witches and vampires can blend into normal society.
Play into Comedy and Irony
Remember how Jim from The Office was never comfortable with costumes, and always found comedy from the laziest costume possible? If that sounds like you, that's exactly what you can do.
If you don't care about having a good costume anyway, this is an opportunity to be creative and make people laugh. For instance, you could tape a bunch of toilet paper to a plain white shirt, and go as a mummy. Or you could bring around an empty picture frame, and go as a "self portrait." Just by looking around your household items, you can easily think of a good corny gag of a costume.
Accessorize, Accessorize, Accessorize
You don't even necessarily need clothes to get into the Halloween spirit. A cute accessory can get the job done. Are you going to a Halloween party? Bring a spooky coffee mug for your witch's brew. Or there's surely a cute Jack-O-Lantern purse for you to tote. Are you still being cautious and wearing a mask? There's plenty of Halloween designs to choose from.
There's plenty of other options too. Earrings, necklaces, iPhone cases, sunglasses, the possibilities are endless.
If you need help on accessories, be sure to stop by your local Spirit Halloween. Because you don't need to purchase an entire costume to put together something great. Just ordering some small pieces like plastic fangs or colored hairspray can make all of the difference.
Dress Up Your Dog
If you don't want to be the centerpiece of the party, you can always make your dog do it instead. There's plenty of adorable and hilarious dog costumes on this occasion. Be sure to take your puppy to the party, as they'll surely love all the extra attention.
Makeup
If you ran out of time on a costume, but still want to look amazing, then a little bit of creativity with your makeup can make all the difference. Just by using the makeup already at your home, it's easy to look like a seductive vampire, a pale ghost, a cute cat, or a creepy clown. If you spend half an hour on having fantastic makeup, it won't matter what the rest of your outfit looks like. You'll grab everyone's attention for sure.
If you need help on having great makeup, just YouTube "DIY Halloween Cosmetics" and many amazing options will come through.
So there you have it, it's always super easy and affordable to have an amazing Halloween. And remember, there's no wrong way to Halloween. Whether it's taking the kids Trick or Treating, dancing all night at a party, or staying home and binge watching some favorite movies. This is a special day of the year where everyone gets to truly express themselves. It only comes once a year, so make the best of it.
If you enjoyed finding Halloween costume ideas and you'd like to discover more about what to wear this season, check out these 6 Fall Fashion Trends To Add to Your Wardrobe.