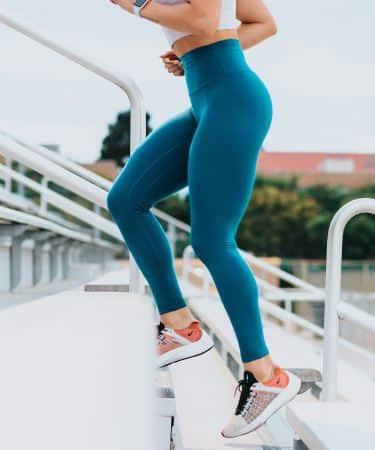 Finding the right gear to work out in is an important first step with any routine. You want to make sure you are comfortable, and have full mobility when moving through each exercise. Otherwise, it can be frustrating going through your workout, and constantly having to adjust your clothing to accommodate what you are doing. You're not really getting in a good sweat session if you are preoccupied with what you are wearing. We've come up with some recommendations for high waisted tights that will make your workout more comfortable and form-fitting.
A lot of women are now starting to purchase high waisted bottoms to work out in. These tights won't bring the constant annoyance of having to pull up your pants or shorts mid-exercise. Instead, you can enjoy your time at the gym, and focus on breaking a sweat.
Below are our top picks for high waisted tights that you can wear for any workout!
Slimming and tummy control leggings
Hollow out design
No see-through fabric
These high waisted leggings are great for either running errands, or an intense workout. The lightweight fabric allows for air to permeate through the material, which allows for moisture to be wicked away from your body, and heat dissipation. There are also 33 colors to choose from! These leggings are not see-through either, so you can workout without fear.
Active elasticity
Breathable and shape fitting
Inner and outer pockets
Leggings with quality pockets are hard to come by, and that's what makes these so special! These leggings feature pockets on the inside as well as outside, allowing you to store your keys, phone, wallet and whatever else you may need without the necessity of lugging a purse around. The high waist band is also reinforced in four different ways, ensuring premium support. The unique fabric makes these leggings flattering, and decreases the uncomfortable incidents of rubbing and chafing.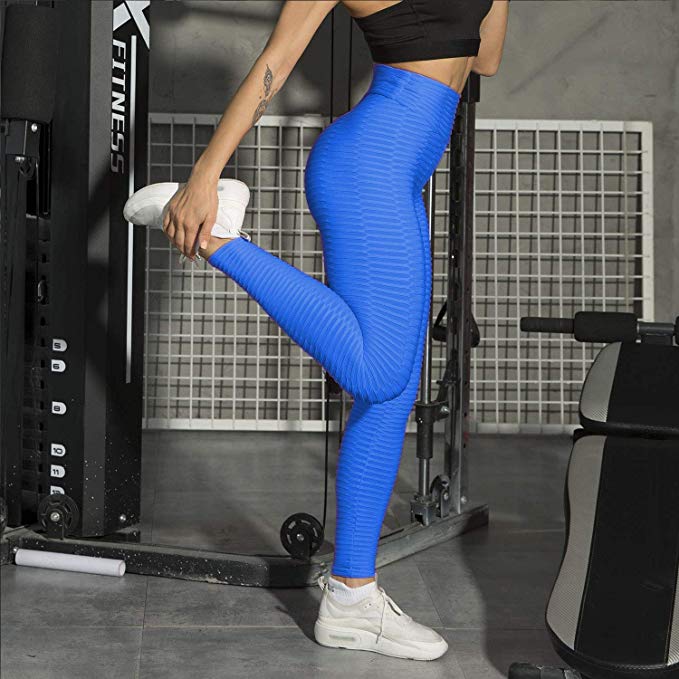 Quick drying
Lightweight comfort with sweat absorption
Natural butt lifting feature
These leggings are ultra slimming. They also give your backside a nice plumpness. Great, right? They can be used for yoga, cardio workouts, and even as casual dress wear! Unlike the others leggings on this list, these ones are textured, which give them a unique and fashionable twist.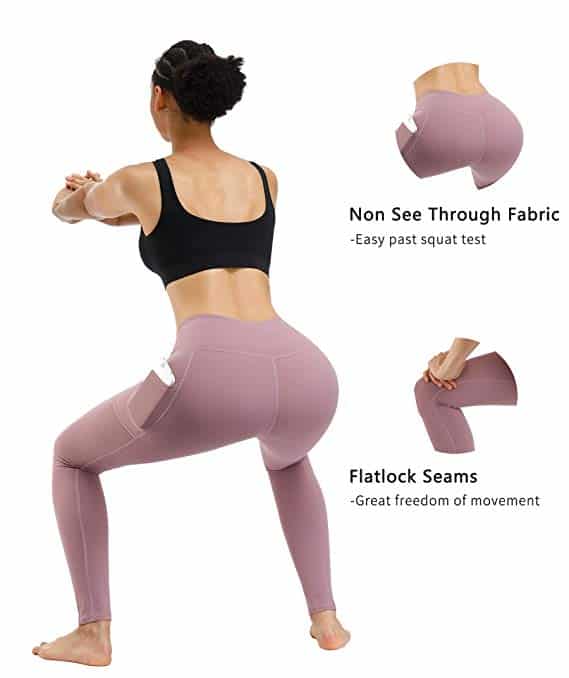 4-way stretch and non see-through fabric
Improves blood circulation
Hidden waistband inner pocket
With this purchase you can get two for the price of one, and who can say no to a bargain like that? We certainly can't! These leggings come in 12 different colors, so there are plenty of options to choose from. The unique fitness and compression technology improves blood flow as you work out, which helps to reduce muscle fatigue. It's evident that even the small details were taken into account when making these high quality leggings.
4-way stretch technology
Reflective side stripes
All-purpose pants
These leggings are perfect for any occasion. The high waisted band provides a smooth and secure fit while also providing the added bonus of slimming your stomach area. Since these stretchy leggings are 88% polyester and 12% spandex they feel like a second skin, and are appropriate for all seasons and weather. Unlike the other products mentioned, this pair features a reflective strip, which can come in handy for runners who are forced to run at night during the short days of fall and winter.
When you feel good during your workout, it's easier to focus your mind, and reap the benefits of your routine. All of these products are great choices for high waisted work out tights. Each of them is comfortable, and offers a variety of features. It's important to choose what is best for you and your workout needs. Cheers to more comfortable workout days ahead! If you're interested in finding more workout items, check out this article on 7 Items You Need for Your At-Home Workouts.