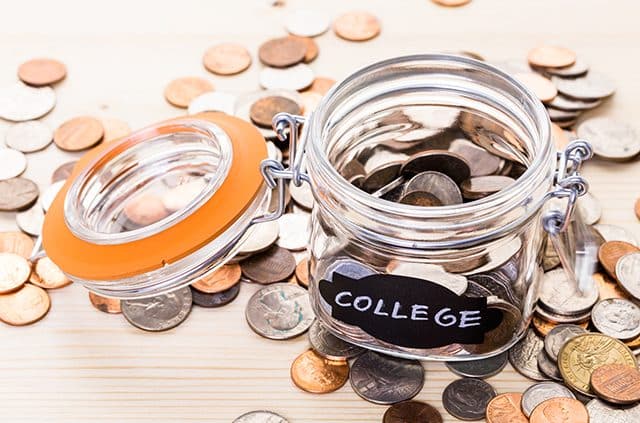 College is a time of high stress as it is, and when you think about expenses it is much more tough as most people hardly have any money. Whether it be your textbooks, office supplies, grocery, clothes, or other essentials, everything seems too expensive for a college student. It can be overwhelming to even consider how to save money in an atmosphere where it seems that you can't do anything but spend more money! But no need to worry because we have some amazing tips we want to share with you. Here are some helpful money-saving tips that will limit some of the money that you spend throughout your college career:
Don't Eat Out (As Often)
If you live on campus, you can take advantage of your meal plan. (And secretly sneak in Tupperware or zip locks to keep more food for later.) Since a majority of students living in dorms opt in for meal plans, it is the easiest way to save money on food throughout the year. You don't have to deal with making grocery lists and getting accommodation to a grocery store. Whatever you want to eat is ready to go in just minutes at your campus cafeteria.
If you live off-campus, try meal planning and prepping once a week so that you have food readily available to pop in the microwave or stick in your bag on the way to class. You will most likely have to make a trip to the grocery store once a week or once every two weeks depending on how you prep. Meal planning has many benefits: it saves time, it is efficient, it helps you stay on top go your health, it limits unnecessary purchases, etc. And you don't have to be a Michelin 5 star chef to meal plan. If you just know the basics like how to work a stove and chop fruits and vegetables, you are set. If you are interested, there are some great meal prep guides and videos you can check out.
Neither of these things may be as instantly gratifying as eating out, but your wallet will thank you.
Use the Free Campus Resources
University campuses have a lot of free resources for students.
Some of these resources are the following:
On-campus counsellors, so you can talk about your problems in a stress-free, supportive environment.
The medical center, which is also usually covered by an insurance plan and can get you the help or prescriptions you need without spending much at all.
Professor and teaching assistant's office hours, so you don't need to pay for a tutor if you need extra help.
Also, don't forget to take full advantage of your campus gym so that you don't waste funds on an obscenely expensive gym membership.
Only Make Purchases Out of Necessity
Retail therapy is a real thing. It can feel terrific to go out and make a purchase. But when you make purchases, you should consider whether or not you are going to use what you're buying on a regular basis. And we are not saying that you should completely stop buying things for yourself or having fun. It is okay to treat yourself once in a while, but make sure it doesn't become a weekly thing. It is a basic difference between want and need. So the next time you're at Target looking at that cute cardigan, ask yourself, "Is it a need or a want?".
Utilizing money-saving tips may seem like a great way to just spend all that you've saved up but it's important to resist the impulse to buy just because you have the ability to do so.
Try not to Use Your Credit Card
Credit cards can be scary addictive, which is what credit card companies are counting on. They require you to pay them back because you are using their credit, in addition to an extremely high interest rate.
It can be tempting to overuse your credit card because of the enticing perks that companies offer users but it's a lot safer to only use a credit card for things you know for sure you can pay back. Or just don't use your credit card at all.
Debit cards often work just like credit cards, but the great thing is that they don't charge you credit. The money comes directly out of your account. This way, your purchases are a lot more clear to understand, and you won't have to worry about paying back the things you buy.
And if you want to control your expenses even more, try carrying cash. This way, everything you pull out a bill, you'll be more conscious of your purchases.
"Everything operates on a card now, so you don't feel the money leaving your account," she says. "If you have that cash in your hand, you ask yourself every single time, 'Do I really need this?' That is a great way to cut your expenses."

Lauryn Williams, a certified financial planner of Worth Winning
Use a Refillable Water Bottle
When you spend all day roaming around campus, you can get really dehydrated and a refillable water bottle can be a cost-effective and environmentally friendly solution to this.
There's usually a lot of water fountains around, so rather than wasting $2-5 on a plastic water bottle (which is awful for the environment), bring your own bottle.
There are so many stylish bottles to choose from, such as Contigo AUTOSPOUT Straw Ashland Water Bottle, 24oz, Smoke which you can buy on Amazon, and the great thing is that as long as you don't lose the one that you have, you won't need to repurchase it.
Don't Buy Full Price Textbooks
Of all the money-saving tips on this list, this highlights one of the most significant ways that university students waste money. The professors always list a textbook for you to buy. But, sometimes, it can turn out that they give you all the information, and you don't even need the book.
You should always try to avoid having to purchase textbooks where possible. But sometimes it is unavoidable. However, there are some methods for lessening the price:
Buy used books.
Split the cost with a friend and share the textbook.
Find them for free online. (This doesn't work for newer textbooks. But often you can find books that are older or older editions of textbooks on the internet.)
Some professors even share certain chapter or sections in PDF forms, so be sure to ask them.
---
Want to read more about money saving tips?