Moving into your new home for the first time can be daunting. There are so many different variables to consider. Undoubtedly, one of the most essential issues to consider is the amount of money that you need to spend on your home. You must make sure that you're not splurging on more than you have to so that you can furnish your first home.
Take a look at our tips on how to save money when furnishing your first home to learn how to keep the maximum amount of money that you can during this process:
Try to Get Everything on Sale or Secondhand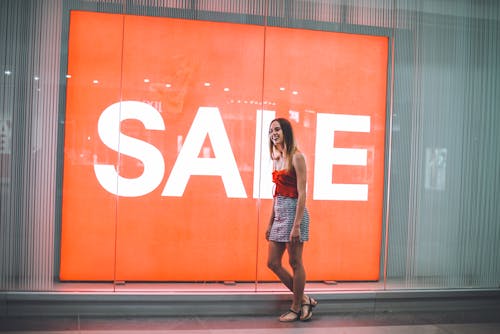 This is a great way to furnish your first home. Why pay the full ticket price for anything when it will eventually go on sale, or you can find it somewhere else for cheaper?
For retail stores, items will inevitably go on sale eventually. And these items will be the same quality on sale as they are full price. All that it takes is waiting.
Additionally, shopping for items at your local goodwill or thrift store gets you things that are drastically cheaper than what they would have cost at full price. You never know what unusual antiques or cute pieces people might donate to a secondhand store.
Even though society often makes people feel like it's essential to have everything brand new, some of the most valuable, unique items can be found in secondhand stores. Save yourself some money and go against the grain of thinking that you need the latest and greatest. You'll undoubtedly be pleasantly surprised at what treasures can be found.
Get Furniture that Makes it Easy to Store and Organize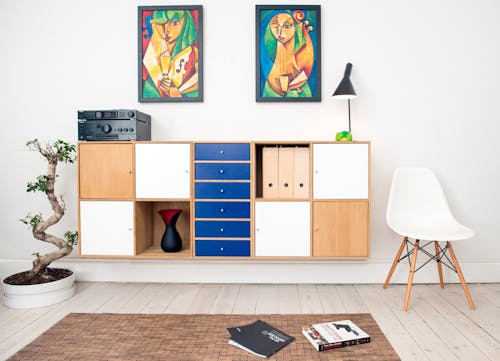 Your first house or apartment is not always going to be the biggest. This fact makes it all the more important to search for some beautiful pieces with great storage.
If the pieces that you buy have amazing storage upfront, this means that you won't need to purchase organizational devices as much in the future.
Plus, having pieces that really serve you and help you organize your home means you're unlikely to become dissatisfied with them and will keep them for years to come. This means you won't be repurchasing another of that particular piece anytime soon.
Checkout this rustic 6-cube storage organizer!
Stay Away from Cheap Materials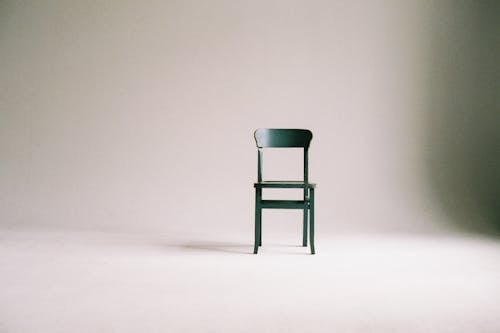 While cheaper furniture may look attractive to your wallet off the bat, this is a mistake. It's vital that whatever furniture you buy is of great quality.
Buying a cheap bed frame today can mean that a year or so down the line, you'll find yourself needing to replace your bed frame. This goes for any furniture. Try this strong, upholstered bed frame!
It's so important to look for sales on useful items or to go thrifting. Cheap materials won't last.
An important distinction needs to be made here:
A low price does not equal cheap materials. However, you must investigate into what materials the furniture is made with. Also, check how likely it is to last through the years. Reviews are a big help when it comes to this!
You do not want to head back to the store in a couple months to replace any piece of your furniture. You and your wallet will be so much happier by making sure that you made good selections.
Buy Cheap Dish-ware and Silverware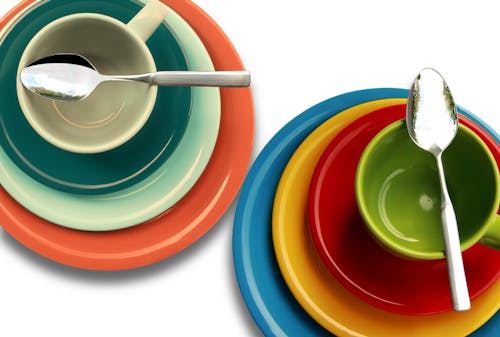 Many people think that you need to make investments in dish-ware and silverware. However, these things can often bend or shatter. You might be better off getting cheaper kitchenware that's more sturdy. Try this dish set on Amazon!
This, of course, doesn't mean that you can never invest in some more beautiful pieces down the line. It just means that you're getting started with your life in your new home and testing the waters.
As you get set up, you'll find that many things are necessary to invest in. And you'll find that kitchenware is not even close to the most crucial.
---
Finding the right items to furnish your first home can be difficult on a budget. The items listed in this article are cost-effective ways to keep your home up to date. If you're interested in finding new, creative ways to store things in your home, check out this article on 5 Food Storage Tips to Keep Your Kitchen Organized.