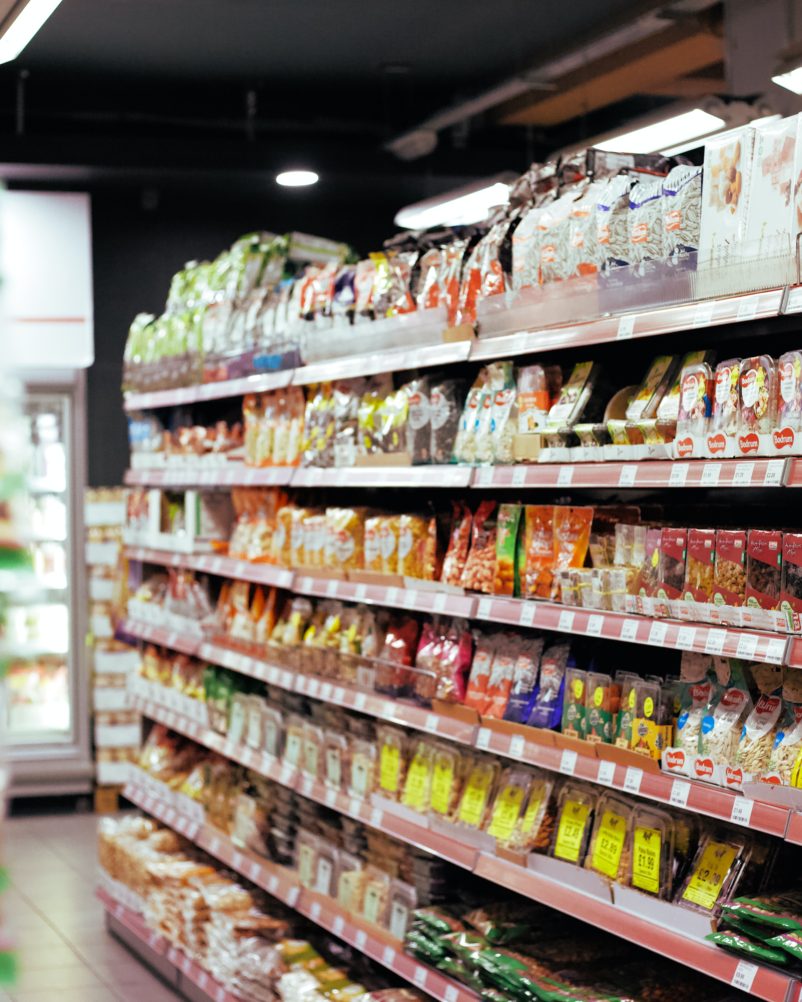 What if you only had $30 per week to spend on grocery shopping? Not a dime more. Can you see yourself walking through the aisles focusing not on the food but the price? Substituting fresh foods for canned or frozen ones, switching to the cheapest meat you can afford, skipping coffee and other pantry items all together, etc.
Sounds like a nightmare doesn't it. Well, that is the reality for thousands of people in America who are a part of the Supplemental Nutrition Assistance Program (SNAP).
What is SNAP?
SNAP is a food aid program which was formerly known as the Food Stamps Program. It is one of the programs offered by the United States Department of Agriculture (USDA). It is considered the nation's largest nutrition assistance program. Especially during economic downturns, it helps to stabilize families who are unable to afford their basic necessities like food.
"The U.S. Department of Agriculture (USDA) includes among its goals to increase food security and reduce hunger by increasing access to food, a healthful diet, and nutrition education for low-income Americans."

National Center for Biotechnology Information
To raise awareness to the importance of the program and how relevant it is to our society, many high profile individuals participated the program for a week. People like bloggers, politicians, CEOs, celebrities, etc. chose to stick to a SNAP budget to amplify that food insecurity is a major problem in the nation.
The SNAP Challenge
Back in 2007, the Food Stamp or the SNAP Challenge became popular and gained national attention. Four Congress members – Representatives James McGovern, Jo Ann Emerson, Jan Schakowsky, and Tim Ryan – took part in the challenge and blogged their entire experience. Their main purpose was to convince Congress to increase food stamp benefits. As more people saw them invest in the challenge, hundreds of more people also started entering the SNAP challenge to spread awareness. Corey Booker, Ron Shaich, Gwyneth Paltrow are also amongst those who took part in the challenge.
Rules of the SNAP Challenge
The purpose of the challenge is pretty straightforward – for one week eat on a SNAP budget. Foodshare, a hunger-relief organization, recommend a budget of about $4.15 per person each day. This n umber is based on the average daily allowance for those in SNAP.
But, the advocacy group Food Research and Action Center (FRAC) recommends a you get more specific than what Foodshare proposes. FRAC says to visit the USDA website and create your budget based on the average monthly benefit per person for your state. And this budget must cover everything for the week.
Here are some tips people have recommended:
Keep Track of Your Spending – Whenever you go grocery shopping during the week, write down every penny you spend. Even if you are eating out, that money comes from SNAP, so note those as well.
Check Your Pantry – While Foodshare says that any food items you purchased before the challenge are off-limits, FRAC says otherwise as long as you take that money out of your budget.
No Freebies – During the challenge you are not allowed to accept food from any family, friends, coworkers, etc. This is because most people who are living on SNAP do not have access to the same. Again, if you do accept anything you have to cut it from your SNAP budget.
The final rule which was proposed by Foodshare and FRAC is that when you participate in the challenge you must record you experiences and share them. You can do this on any social media platform like Twitter, Instagram, Facebook, YouTube, etc. Make sure to stay consistent with your updates throughout the week.
Much like the Live the Wage Challenge where people tried to live on minimum wage for a week, the outcomes of the SNAP Challenge differed from participant to participant. Some people did it solo while others encourage their friends and family to join them. Some made it through the whole week, others quit halfway. regardless of the outcome, everyone felt that the experience was quite valuable.
The Biggest Challenges
While the challenge proved harder for some more than others, there were a few major problems that occurred repeatedly.
Sticking to a Budget – One of the biggest challenge for people was shopping on such a restrictive budget. Whenever they went to pick out an item, they calculated the pricing in their head multiple times and ended up mostly putting the item back on the shelf.
Finding Healthy Food Items – Eventually every participant managed to bring home some food to sustain them for the week; however, much of it wasn't as healthy as they normally eat.
"Many of them mention the difficulty of buying produce on a budget, noting that fresh fruits and vegetables are expensive and canned ones tend to be high in sugar or salt."

Amy Livingston, Money Crashers
Feeding the Kids – Feeding yourself on a budget is hard enough, but when you have children to feed too it gets much more difficult. In their growing ages, children require a lot of nutritious food to grow and develop properly. On a SNAP budget that is not always possible.
Hunger Pangs – Because you can only buys so much food on a strict budget, many people got hungry pretty quickly after their meals. Whatever food they received and consumed was not enough to satisfy their hunger for long periods of time. this also impacted their mental and physical well-being at times.
Issues with the Challenge
Only Short-Term – Barely gives people the opportunity to understand the long term effects of food insecurity.
No Bulk Shopping
No Sale Shopping
Possibility of an Inaccurate Budget
Final Lessons
Yes, the challenge was quite the roller coaster ride for many people. but they also gained many valuable lessons from it.
Cooking From Scratch – With the SNAP budget, people did not have the option to but prepaid, frozen foods. They had to buy more raw foods that they themselves would have to cook and make from scratch. For some this made the challenge more bearable and easier. For others it was a double challenge.
Consuming Less Meat – When it comes to pricy grocery items, meat is almost always on the top. With the budget towering over them, many participants ate less meat or gave it up altogether and used the money elsewhere. This was, however, a challenge for the meat lovers.
Drinking More Water – Because of the budget, people tried to cut out unnecessary expenses like coffee and soda. this game them the opportunity to hydrate themselves more with water. And let's be honest, many of us don't drink enough water on a regular basis. So this is definitely a plus.
"Many participants say that eating on a SNAP budget for just one week made them more sympathetic to those who have to do it on a day-to-day basis," says Livingston.
---
If you think that you are up for the challenge then by all means do give it a try. Not only will you be raising awareness for a great cause, but you will also be gaining some invaluable experience. So, are you ready to take on the SNAP Challenge?
Interested in more money content?