FREE Content Creation Tool
---
We sell templates to make creating your social media content easier. We offer Instagram and Youtube templates. We also sell digital calendars to keep yourself organized or to give away as a freebie to build your email list.
---
We offer writing and social media services for your content creation needs. We'll create informative, engaging content that will attract followers and customers.
---
We have over 30 books for sale on Amazon that are primarily self-help-oriented. If you're interested in learning how to make money on youtube or how to become mentally strong, we have a multitude of interesting short reads.
---
We create short pop culture based quiz videos on youtube. Are you interested in what is known about Amber Heard and Johnny Depp and the details of their torrid relationship? Did you ever wonder if another actor was passed over to play Iron Man? Did Hermione and Harry Potter ever kiss in the books? These are the types of questions explored on our channel. Feel free to take a look.
---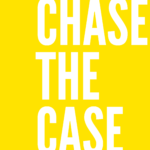 We create true crime content for the avid true crime enthusiast. Subscribe to receive a daily true crime article to your inbox every day.
---
We write restaurant reviews for the most popular restaurants across the United States. Subscribe to get the best restaurant recommendations straight to your inbox.