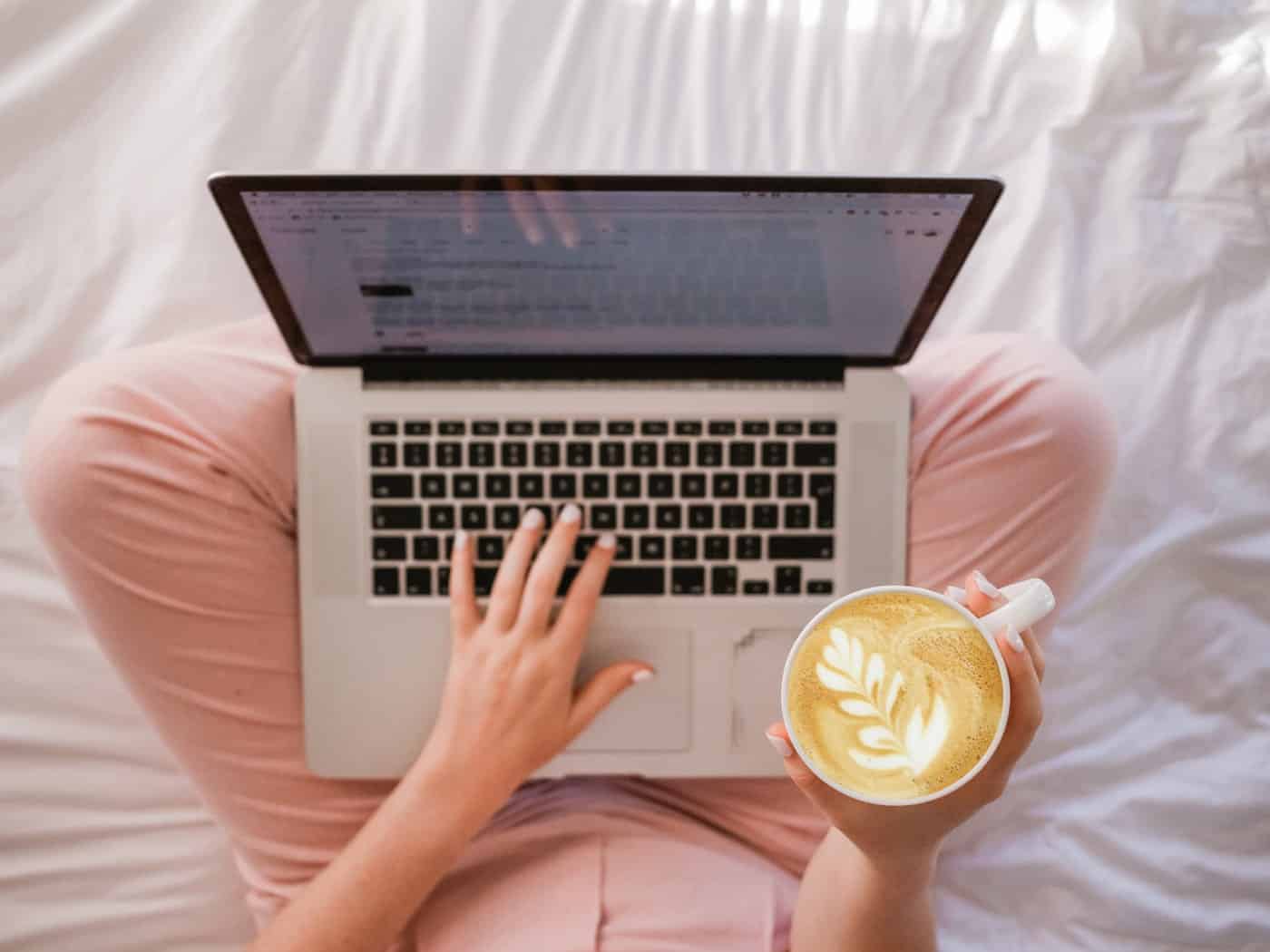 If you are a Google Chrome lover, why wouldn't you want to brush up on all the best methods for using Chrome to its full potential? There are so many keyboard shortcuts, browser extensions, and improved search options available. 
And the best part? They are all just a few clicks away! You just have to know where to go and what buttons to press to get started.
If you are excited to learn more about your favorite internet browser, Google Chrome, read on. You will discover some excellent ways to make sure you are using it to its full potential:
Beautify Your Tab Page With Momentum
Start your day right when you open your browser tabs with Momentum. This browser extension offers stunning images, the daily weather, and other inspiration to put you in the right mood to start your day. There is also a to-do list feature for all our list lovers to keep you on track with your work.
You'll no longer need to worry about opening your page to unattractive news or the typical white page with site recommendations that Google normally presents.
While this may seem random, it is a huge mood booster and really changes the chrome experience.
Get the Grammarly Browser Extension
Do you ever find that when you type things, there are sometimes errors? Even if you don't notice mistakes in you're writing, it's always a good idea to double-check. It's still better to be safe than sorry!
Grammarly is a hero when you're sending out emails, writing social media posts, or even typing on Google Docs. It underlines basic spelling and grammar mistakes so that you can always put your best foot forward when communicating online.
Make Your Bookmarks Favicon Only
If you don't already know, favicons are the little pictures in the top right corner of your tabs. And if you have bookmarked anything before, you will probably notice that it shows the favicons and title of the site next to it.
Since favicons are typically recognisable enough, there is probably no need for you to keep that space-taking text on your bookmarks. All you have to do is right-click your bookmark to get it, delete the text, and then save it. 
This creates so much more space in your bookmark bar so that you can bookmark several more sites that spark joy for you!
Get LastPass Browser Extension
LastPass is essentially a vault of your passwords. And when you have the browser extension, it has an autofill option next to the login boxes. So you never need to remember your information again after you create accounts or log into them. You can just save everything into the LastPass vault.
This extension also has an option for you to generate secure passwords- which is an excellent idea if you have ever been hacked before. So you can just create a bunch of random secure passwords for all of the sites you use, and LastPass will do all the remembering for you!
You can also get LastPass as an app on your phone for when you need passwords on the go. It syncs up with your browser extension, and you have the option to log into the app with fingerprint verification. Very secure!
Know Some Helpful Keyboard Shortcuts
Ever have issues zooming or minimizing your screen? Well, by pressing cmd+ or cmd-, you can easily make your screen bigger or smaller to your heart's content.
Additionally, if you want to be a speedster at navigating through your tabs, try out "cmd option" and then press the right or left arrow key. This will navigate to the right or left tabs through your keyboard so that you won't have to manually click!
Here are some other (Mac) keyboard shortcuts to keep in mind:
Ctrl + Z = Undo
Ctrl + Y = Redo
Ctrl + F = Search field
Command + Tab = Switch between windows
Command + N = New browser window
Command + Shift + N = New incognito window
Command + J = Chrome downloads page
Command + Y = Chrome history
Command + D = Bookmark a page
Use Your Tabs Well
If you are someone who has ten tabs open at once, this one is for you. Take any tab you have open and right click on it to get a little dropdown many. There are many options here like pinning a tab, creating groups based on a common theme, closing all other tabs at once but the one you are using, and so much more. And if you accidentally closed an important tab, just press Command + Shift + T to open it up again.
"I open and juggle dozen of tabs at a time. However, as much as I open new websites, there are a few websites that are permanent in my workflow. And to easily access them, I pin them."

Rupesh Sinha, beebom.com
Create a Chrome Profile
If you have a Gmail account, then you automatically also have a Chrome profile. The best thing about having a Chrome profile is that it keeps all your data together in one place across all devices. So your bookmarks, browsing history, log in information, etc. are all organized. You can sync all your information by turning on the sync function in the settings section. If you work across various devices, then this is definitely a life saver for you.
Utilize Autofill
"Chrome has a built-in password manager that saves credentials for frequently used websites."

digitize.com
If you have trouble keeping track of your passwords and log in information, then Chrome has you covered. One of the best features of Chrome is Autofill. When you login to websites for the first time or create new accounts, Chrome asks you if you would like to have that information saved to your profile. Whether you are logging into Netflix from your computer, iPad, or your phone, the login information is automatically stored. And this is not a permanent commitment either, so if you get nervous and want to remove certain details you can do so in the advanced settings of Chrome.
---
Interested in more tech content?