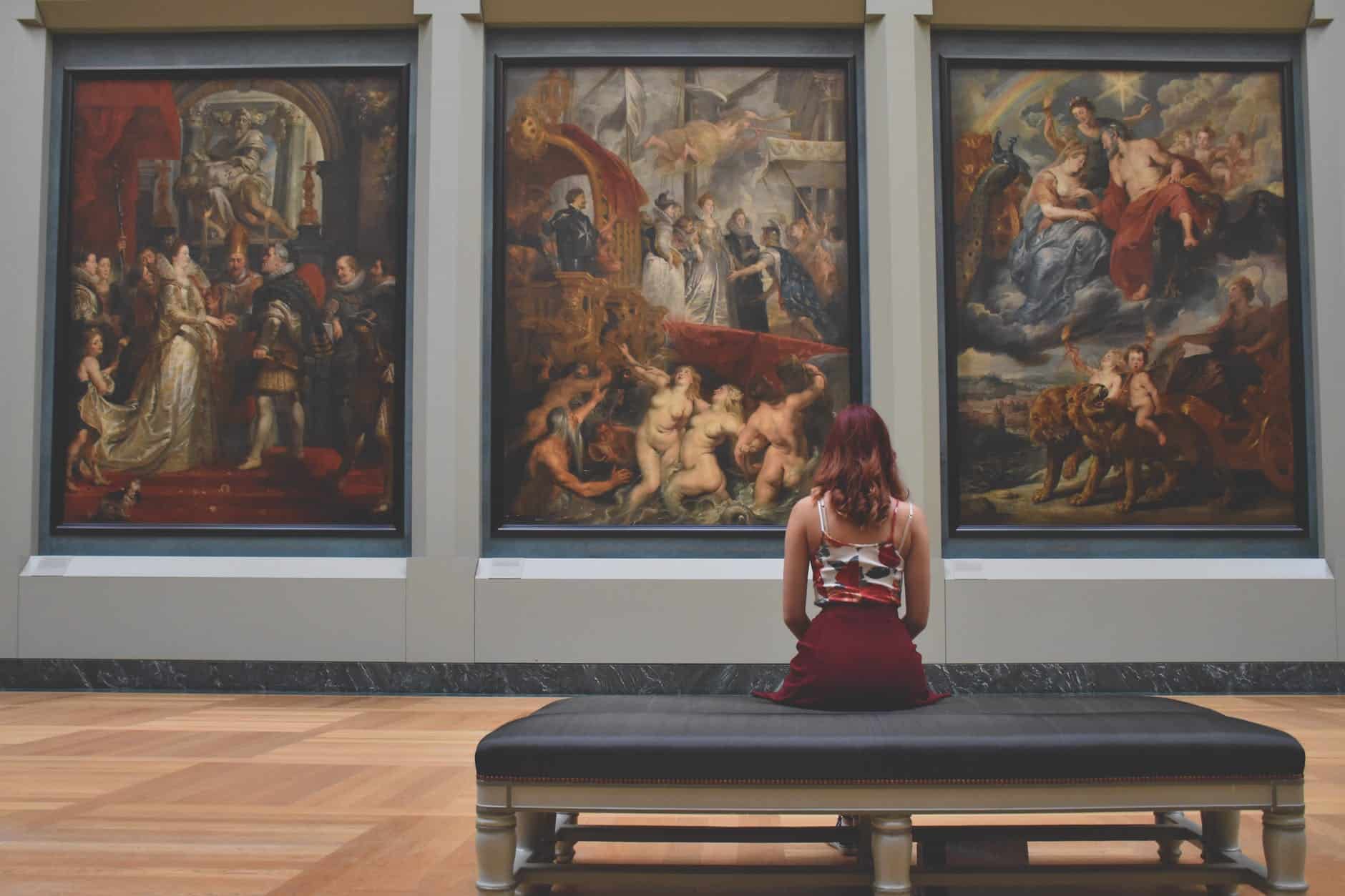 Stuck at home but want to explore some of the most famous museums around the world? Google Arts and Culture has actually teamed up with several museums.
This means that you can see the world's history from museums in Italy, London, India, and more from the comfort of your home.
There are currently more than 2500 museums that are available to view for free right at home! Get your travel fix and historical enrichment by virtually visiting these exciting museums.
Here are a few of the thousands of museum options that Google has made available for us:
Musée d'Orsay, Paris
Head to Paris without even taking a flight! With the help of Google, you can explore the famous Musée d'Orsay with just a few clicks. Explore paintings by van Gogh, Degas, Caillebotte and many more with their amazing virtual features. You can even rotate the views of each image so that you can get the 360° museum experience.
Van Gogh Museum, Amsterdam
Didn't get enough for van Gogh in Paris? Take a virtual trip to the Netherlands and visit the Van Gogh Museum, which is home to the most extensive collection of Van Gogh's works in the world.
Click around the page to explore the different art styles that they display, such as post-impressionism, oil paints, and modern art. You can also experience virtual views of the different levels of the museum to really feel like you're inside it.
MoMA The Museum of Modern Art, New York
No need to book a flight to New York when you can access its exciting museums through Google! MoMA has a ton of modern and contemporary art in it. It displays famous works by Monet, Van Gogh, and Picasso.
It's is one of the oldest contemporary art museums in the states.
While you're on your virtual tour of New York, you can also check out The Metropolitan Museum of Art.
Uffizi Gallery, Florence
Uffizi Gallery offers four beautiful online exhibits that include stunning ancient and mythological representations. This consists of a detailed discussion of Piero Di Cosimo's painting called "Perseus Freeing Andromeda"! You can choose from various collections that they have to look at, such as Baroque, oil paints, and the Italian Renaissance.
The State Hermitage Museum, St. Petersburg
Virtually explore this exquisite Russian museum from the comfort of your couch or bed. From stunning chandeliers to beautiful paintings and sculptures, you'll feel like you're in this opulent palace when you use the museum view feature.
The State Hermitage Museum is one of the largest museums in the world, so it's definitely a must-visit. There are hundreds of thousands of artwork to check out. So checking out this museum is also fantastic if you're looking to kill a lot of time.
Museo Frida Kahlo, Ciudad de México
This museum- also known as La Casa Azul (The Blue House)- encapsulates the life of Frida Kahlo. She is, still to this day, the most famous Latin American artist in the entire world. It is filled with colorful and lovely pre-Hispanic art pieces. 
Kunsthistorisches Museum Wien, Vienna
This museum contains a vast range of art, ending its collection at the late 18th century and stretching back all the way to Ancient Egypt
Altogether, they carry artwork that bridges across 7 millennia. So if you really love ancient history, Greeks and Romans, and stunning architecture, the Kunsthistorisches Museum Wien is perfect for you.
---
These are just a few suggestions for virtual museums that you can visit. But there are so many more than you can enjoy through Google Arts & Culture! So have fun. And enjoy several free museum experiences that don't require you to take a plane!
Interested in more tech content?