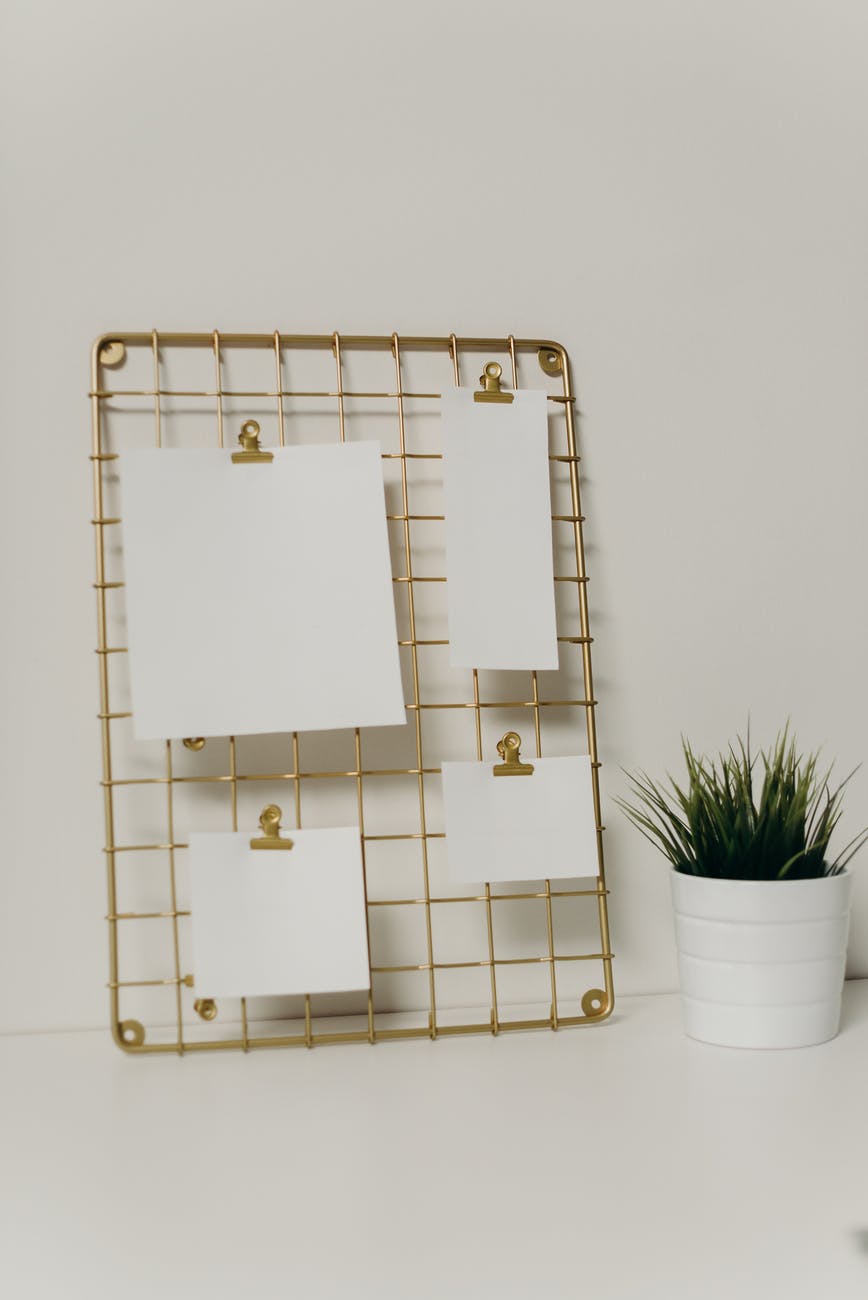 Although some places around the world have mostly gone back to normal, now still isn't the most ideal time to travel. With the global situation still going on, it may not be the best time to tangibly plan out any trips soon. But there's always time to create a vision board for travel.
But all our free time at home means that we have plenty of moments to imagine and visualize the travel opportunities that we want to enjoy when everything clears up. A great way to get our travel bugs out of our system is by creating a dream board for travel.
If this sounds like something exciting to you, read on to discover how you can make a vision board of your future travel.
What is a Vision Board?
A vision board or dream board is a tool to help you create a clearer picture of experiences that you want in your future. It's sort of an art project which is extra fun to do because it involves you also imagining how it would be to live out the experiences you want.
The idea is that it draws on the law of attraction. If you don't know what that means, it essentially that life is what you make of it. The energy that you put into your mind is what you're going to see and experience throughout. Now, even if you don't believe in horoscopes or cosmos or any of that other stuff, this should be pretty ironclad. How think influences how you feel, and that influences how you act. The law of attraction is a basic rule of sociology.
"The law of attraction is a philosophy suggesting that positive thoughts bring positive results into a person's life, while negative thoughts bring negative outcomes. It is based on the belief that thoughts are a form of energy and that positive energy attracts success in all areas of life, including health, finances, and relationships."

-Verywell Mind
When you put your vision board somewhere you'll be able to easily see it every day, the idea is that you'll be able to draw those things into your life. If you assume that you can never go to these places, then guess what, you'll never be able to. But if you go in with the expectation that you can and will, then that's bound to be your future.
Now, let's get into how you can start creating your dream board for travel. It's going to be fun:
Get Your Supplies
To make a dream board, you'll definitely need pictures (which we'll get into). But you're also going to need a poster board, frame, or a piece of paper. A poster board is probably the best option here so that you can really see what you end up gluing on from a distance.
Then, you'll just need a glue stick and scissors so that you can shape and adhere your images however you see fit! So to summarize the supplies you'll need, make sure you have the following items before getting all your dream travel pictures:
Use Pinterest to Find Travel Pictures That Inspire You
Now it's time to hop on Pinterest. There are so many beautiful images of travel to choose from- from Athens to Paris, to Marrakech and Cairo. Even all the way to Beijing and Moscow, and back down to Sydney and Auckland. Anywhere in this big, beautiful world you could want to see, you can find a taste of online. Now that's a deal you can't pass up.
In case if you're wondering what exactly Pinterest is, it's a website specifically for positive hobbies. If you want ideas for travel, cooking, crafting, fashion, home décor, or any similar hobby, you can find it right here. It's the rare social media app, that encourages positivity and creativity, rather than fear and division.
Make a new board on Pinterest and fill it up with all your favorite pictures. Once you're happy with what you've found, it's time for the next step.
"People use Pinterest when they want something new, but don't have a specific idea in mind. It's like a visual search engine, guiding people to ideas that are just right for them. People don't always have the words to describe what they're looking for—but they'll know it when they see it. As they browse Pinterest content (called "Pins"), they fine-tune their tastes and find the perfect idea."

-How Pinterest Works
Using a black and white printer won't really give you the same experience as color photos. But it is alright to use it if it's all you have- after all, you could get creative and paint or color on top of black and white images.
Alternately, you could just cut out pictures from a magazine. But doing that is going to involve a lot more of a search than typing things in on Pinterest. But if the infinite options of the internet leave you stressed and unproductive, the limitations of what you can find on paper could leave you more creative and relaxed.
Once you have your pictures cut out, it's time to play around with the positioning. After all, this travel vision board is going to be something you'll (hopefully) be enjoying the view of every day. So you want to make sure it's in a way that you love.
You can experiment with different positions by taking pictures with your phone after each one. Then, just choose your favorite way that you positioned them and put the images back in that order. 
Finally, glue them down and hang up your board. It's time to bask in all the future places you're going to go.
If this is your first time hearing about the law of attraction or you'd like to learn more about it, check out these 3 Law of Attraction Books to Help Make Your Life Better.