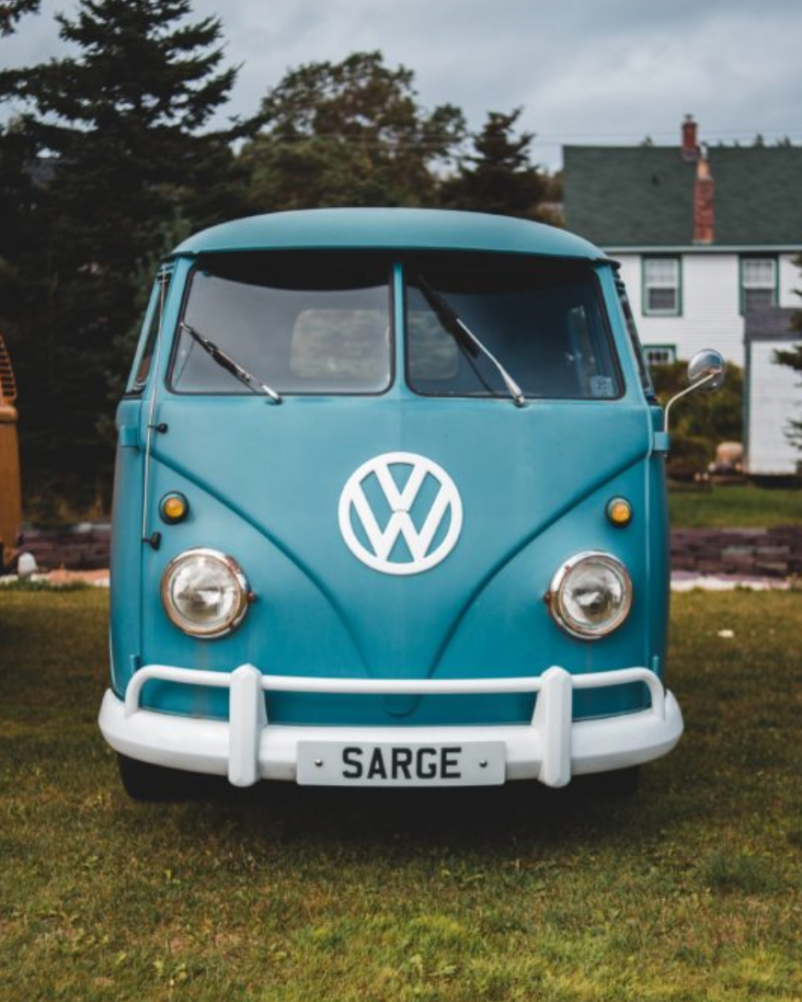 Liz Bryant is a former NBC News Reporter who, like many of us, felt the sudden desire for adventure. Liz decided to explore the world beyond Tulsa, Oklahoma, and went on a journey that forever changed her life. She began hiking through the Pike Crest Trail, where her resemblance to Reese Witherspoon in the movie "Wild" earned her the same name.
Bryant never went back to Oklahoma after realizing that there's so much more to life than climbing the work ladder. She eventually moved to the west coast and landed in La Jolla, California. While working for NBC San Diego after seeing her inner wild, Liz knew her "normal life" wasn't enough for her. After she dropped the corporate life and began a video production company, she discovered newfound work and flexibility; Liz finally felt free.
If you like to travel and want to plan a trip, read: 4 Ways to Prepare for When We Can Travel Again.
---
Liz Bryant: #Vanlife
During this time, Liz Bryant discovered a built-out Sprinter on Instagram during the beginning stages of the #Vanlife trend. After a year of research, Liz Bryant took a leap of faith and bought a Mercedes Sprinter and designed it. To her surprise, all of her wildest dreams came true.
The van was complete on Liz's birthday and she began her new chapter as 'Wild'. Liz was able to live full-time in the van, and she ended up traveling 50,000 miles throughout the United States and Canada. #Vanlife took off on Instagram and YouTube not too far after Bryant's journey.
A search of the "Vanlife" hashtag reveals up over 7 million results.
While you might think van-life is all just millennials hitting the road, many single parents and older couples are redefining what life truly means in adulthood. People are trained to think that earning money and working hard is the way to free yourself. Living in a van redefined what the word freedom means, and moreover, what living a good live is composed of.
In living in a van, you'll have nights under the stars to understand that enjoying life comes with actual experiences.
After deciding to do a magazine interview, a journalist asked Bryant: "Do you ever get sick of people asking are you scared?" Liz responded: "No, and neither should you." It is clear that Liz Bryant wants to empower women to fearlessly explore the unknown. After all, it does seem like the experience of a lifetime.
---
In the video "Where to Park," Bryant shares her experience and wisdom on how to keep safe while being a van-lifer.
The video starts with a phone call between Liz and her father. He worries about her living alone in a van, as her life could be in danger now that she is living and traveling alone. However, Liz expresses this is a common misconception.
People fear break-ins all the time; but by staying in one place, you are much more likely to become a target. Burglars can easily watch you and remember your routine.
Another misconception is the van-life is a result of a housing crisis; that this way of life reduces the cost of living, and you don't have to pay rent or property taxes in a last resot. In reality though, most van-lifers are, as Liz describes them, "restless, wanting to wake-up wherever you want, do whatever you want, and move on whenever you want." The van-lifers want the adventure and to travel; they aren't trying to get the easy way out–they want to feel true freedom.
---
Common Places To Park At Night
Bryant recommends the Bureau of Land Management (BLM) or public land for parking your van. The vacant spots are in nature, so you'll have a beautiful sight to see. Also, this is a great place to meet other van-lifers. These campgrounds also have fun activities and can be connected to hiking trails.
In a city unknown to Liz Bryant, she decides that the best place to stay is hotel parking lots. This way, you can avoid driving around all night. They are also easily accessible and have well-lit parking lots. Bryant is more familiar with cities, and suggests it is important to look out for streets with parallel parking in order to fit your van in. These options also make it more likely to have cell service.
Liz also recommends Walmart parking lots and truck stops. Both places are known to be noisy and have a lot of light exposure, but they are safe. They are also guaranteed to have cell service and 24-hour restrooms.
Finally, Liz Bryant reveals the rules she lives by to keep herself safe as a solo female van lifer:
Cellphone Service
As discussed, having cellphone service is essential–even when you are deciding where to park. Liz explains that she has a cellphone with service so she can always call 911 or her parents in case of an emergency. Additionally, having a cellphone plan allows for you to have access to the internet; giving your mobile device a hotspot. This way, no matter where you are, you can rest assured you will still be connected to the world.
OpenSignal is an app that allows you to see the signal strength of wherever you're heading. It's an interactive map that shows you where your carrier has a signal and how strong it is, and you may want to consider taking a look at it if you're going on a journey.
Keys By The Bed
In her video, Bryant shows how her keys are always placed directly on the counter (right beside her head) where she sleeps. So–if an emergency occurs or she has to move her vehicle in a rush–she is able to get to her keys, crawl across her bed, and hop right into the front seat.
Front Of Van Facing Out
Having the front of your van facing outwards is necessary, as you will always have an easy way out. After all, there is no reason you should have to back out or turn around to leave a spot. Bryant says this an advantage when it comes to random late night visitors that knock on the door of window of your van. Being awaken by this can leave you a bit delirious, or you may even be half asleep; so it's better to just be able to drive your van straight out.
Bryant also encourages you to be aware of your surroundings when picking a place to sleep. If many people are around watching you park–don't pick that spot. Liz Bryant shares her fair share of experiences of people knocking on her windows and doors trying to get her to leave the area. Whether it is late in the night or an early morning, Bryant advises you to always stay still and wait until the person knocking goes away before attempting to move your van. If you do so, you are more likely to avoid confrontation. You also want to make sure your vehicle is cleared out before tow-truck or police arrive.
---
So many of us want to get in on the van-life that so many people–including Liz–have discovered true freedom and happiness from the experience. Living on your own in a van can bring so many positive things to your life, and it may be just what you are looking for. However, it is absolutely crucial to abide by the advice of experts like Liz Bryant. Being a single woman should not deter you from traveling, but in reality; you have to acknowledge the potential dangers that come with traveling alone and be prepared to prevent them. If you do so, we know you'll be just fine.
---
Are you interested in reading more articles about traveling?