With Christmas and the New Year behind us, we are still stuck in-between the time of winter before spring. For some people, depending on where you live, it could be too cold to go outside and for others it could be too warm to feel like winter.
If you're someone who doesn't like the cold weather enough to complete outdoor activities, don't worry! While inside the warmth of your home, there are plenty of activities that can be done.
These activities could be ones you can complete from home or go out to do so. Although COVID-19 is still occurring, with taking the correct precautions, these activities can be done safely.
Here are some winter activity ideas that you're going to enjoy:
1. Snow Fun
While this activity is location based and weather permitting, there are plenty of snow filled activities that can be done from your backyard. Activities that can be completed outside are listed below:
Build a snowman
Build a snow fort or igloo
Have a snowball fight
Sledding
The activities listed above can be fun for families, friends, or individuals. Most of the snow related activities will require you to have another person with you to enhance the fun, having a snowball fight by yourself wouldn't be very beneficial. Depending on where you live, it can be very cold, so be sure to bundle up and have the necessary clothing items to do so.
These activities allow for you to be able to have some fun outside, even during the winter, and they'll definitely be a workout!
Have fun and bundle up!
2. Ice skating
Ice skating can be done indoors or outdoors, although ice skating rinks are more common indoors. This activity can also be done with families, friends, or individually. Ice skating can be done year-round but definitely gives off the winter vibe!
Ice skating isn't something that you need to be skilled at to have fun. Even for first-timers it's always nice to get a good laugh from falling down, but still be careful! The rinks usually provide skates, so you don't need to own them to participate.
Indoor ice skating rinks are typically pretty chilly inside, to allow for the ice to stay ice, so be sure to wear the proper attire while skating. It will help you stay warm and the extra layers could prevent you from getting hurt if you fall.
This activity does encourage you to attend your local ice rink, so make sure to stay safe, keep your distance, and mask up!
3. Winter DIY crafts
With some necessary supplies needed to complete these craft ideas, they can be very fun and easy to do at home. Completing winter crafts allow for great decorations as well! There are a variety of crafts to try. From making simple snowflakes out of a sheet of paper, to creating frosted candle jar holders.
Some can require different supplies and skill levels, but you can choose what you want to do based on what you can do! Parent supervision may be needed because these crafts are fun for kids too.
You may be wondering how to find crafts to make? Well, YouTube is a great start! When searching for DIY craft ideas they appear with tutorials on the materials needed and how to make them. These videos, most of which are created by women, create these crafts on a budget making them inexpensive.
Online videos aren't the limit to these craft ideas. Various craft stores also sell craft kits with instructions. If you aren't interested in going out to the store with the current pandemic, ordering online from stores, or Amazon, is also an option.
After Christmas, many people will begin taking down their Christmas decorations, but they DIY crafts give you the opportunity to have decorations up relating to winter.
4. Baking
Baking various winter inspired food items can keep you in the winter spirit. The list below includes various tasty treats:
The desserts above can be perfect for the family or small get-togethers, while being careful of course. The treats all revolve around some type of winter item giving them the winter feel.
During the winter-time, peppermint is a great ingredient. It gives baked items the crisp minty taste while making it visually pleasing. The red and white color of the peppermint is like candy cane bits and those colors represent the season of winter and Christmas.
To give off the winter vibe, some simple desserts can still be made! For example, regular cookies or brownies can be made! By adding various sprinkles, it can help give off the winter effect. Blue and white are colors that go with winter all-together. Therefore, adding blue and white sprinkles or frosting can easily be done. To get more precise with the sprinkle adding, some stores sell them in various shapes, such as snowflakes!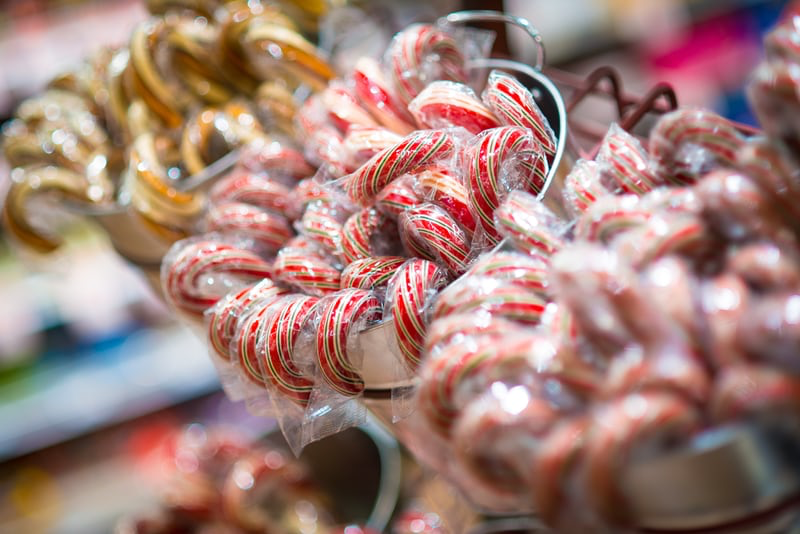 Winter Activity Extras
The fun part about completing the indoor activities is that you can set the mood in your home. For example, lighting candles is a great way to get that winter-feel. Bath & Body Works sells great winter scents like Winter Candy Apple, Twisted Peppermint, Tis the Season, Gingerbread Marshmallow, and plenty of others.
Other than the DIY craft and decoration activity listed above, other winter decorations can be placed. A simple pillow with a snowflake on it is a great accent of winter for your chair or couch. Also, you can achieve the cozy vibe by displaying blankets with winter colors at the end of couches to achieve the cozy vibe. Even simple kitchen decorations like table runners, tablecloths, or centerpieces revolving around winter can work.
The four activities listed above isn't the limit of winter activities. In times like this, it's important to stay creative and come up with new ideas. Even creating your own activities for your family, friends, or yourself will create a fun environment during the rest of the winter season.
---
If you're interested in more things to do this winter, check out this article on Fantasy Books to Binge-Read During Quarantine.