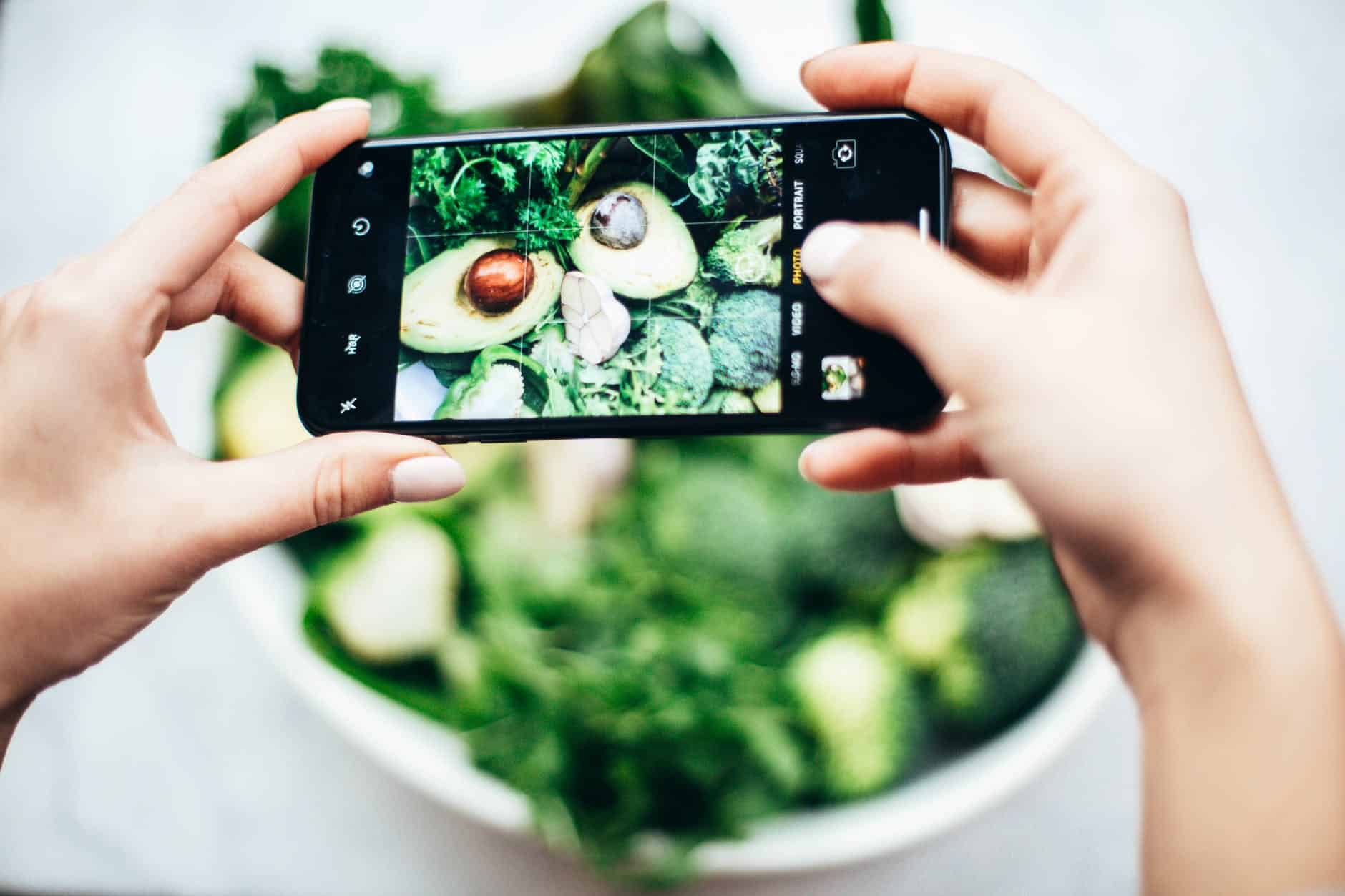 Not too long ago, the millennial craze of avocados stormed social media. While the trend may not be as prominent today, it is still active. Moreover, avocados are some of the healthiest foods out there. Even if you're not the biggest fan of avocados, this article can still have some great techniques for incorporating a bit of avocado into your diet (in a less obvious way).
Benefits of Avocado
"Avocados are a great source of vitamins C, E, K, and B-6, as well as riboflavin, niacin, folate, pantothenic acid, magnesium, and potassium. "

Megan Ware, RDN, L.D., Medical News Today
Avocados are some of the best sources out there for healthy fats, which means it's good for your brain and your body. They are also a better source of potassium compared to bananas. And because avocados contain a surplus of fiber, they are the perfect food if you're trying to lose weight or want to have a healthier metabolism. They come from the avocado tree known as Persea americana. Not only is it a great source for healthy fats but it its also quite nutritious which is probably why many consider it a "superfood". There are about 20 different types of vitamins and minerals present in the fruit.
Here are a few of the health benefits of eating avocados:
Reduce blood triglycerides
Reduce total cholesterol levels
Decrease LDL cholesterol
Increase HDL cholesterol
Improve eye health
Maintain healthy weight
Potential to lower risks of certain cancers
Reduce symptoms of osteoarthritis
Avocado Tips for the Kitchen
"Soft avocados make great guacamole or dip, while firmer avocados are great for slicing and adding to a salad or a sandwich. To speed up the ripening process, place an avocado in a paper bag with a banana," says Ware.
Just Add Spices
This one's a tip for avocado-lovers only. All you do is slice your avocado in half and spice it up. Just adding a bit of salt, pepper, or even bagel seasoning can give your avocado the glow up it needs. You can add pretty much anything you think would make the avocado taste nice. This includes olive oil, balsamic vinegar, lemon juice, cayenne pepper, cumin, or anything your heart desires.
Once your avocado half is all seasoned up, just eat it with a spoon. This is the quickest and tastiest method for avocado-lovers to get some healthy fats.
Eat it With Eggs
Adding a bit of sliced avocado with your breakfast eggs or even mixing it in can really upgrade your breakfast. You can season your avocado bits in the same way that you season your eggs to create a cohesive meal.
Here is a quick recipe you can try for any meal of the day:
Baked Avocado Eggs
Ingredients
2 Avocados
4 Eggs
Salt
Pepper
Chilli flakes
Bacon bits
Tomato (cut into four pieces)
Cheese
Directions: Slice both avocados in half and remove the pits. Place the four pieces of avocado on a baking tray and remove some of the flesh to create bigger hole. Crack each of the eggs into a half and season it with salt, pepper, chili flakes, or any other seasoning of your choice. Top it with some cheese, bacon, tomatoes, and bake for 15 minutes at 400˚F. Enjoy!
Make Avocado Toast
Right on board with the millennial trend, avocado toast is not only aesthetic. It is a fun and easy way to get nutrition in a totally 'grammable way. There are an infinite variety of combinations and recipes for how you can prepare your avocado toast. Experiment and find your favourites!
Here are two simple recipes we recommend:
Caprese Avocado Toast
Ingredients
Avocado
Bread
Cherry tomatoes
Fresh mozzarella
Basil
Olive oil
Seasonings
Balsamic vinegar glaze
Directions: Spread the crushed avocado over the toast and top it with cherry tomatoes, mozzarella, basil, olive oil, balsamic vinegar glaze, and your favorite seasonings.
Salsa Avocado Toast
Ingredients
Tomatoes, chopped
Red onion, minced
Jalapeno
Cilantro, chopped
Lime juice
Avocado
Bread
Directions: Combine together the tomatoes, red onion, jalapeño, cilantro, and lime juice. Spread the avocado over the toast and top with the salsa mixture and enjoy!
Make Guacamole
An all-time favorite chip dip, you can purchase guacamole at the store or doctor it up yourself to create a custom flavor.
Here is a guacamole recipe, which is perfect for both holiday parties and parties in general:
Ingredients:
Avocados, mashed
Lime juice
salt
Onion, diced
Fresh cilantro
Tomatoes, diced
Garlic, minced
Pepper
Chilli flakes or cayenne pepper
Directions: In a bowl mash together all the avocados and add in the lime juice and salt. Mix in the diced onions, cilantro, diced tomatoes, minced garlic, pepper and chili flakes. It is best to refrigerate for an hour or you can serve it right away.
Blend Into Smoothies
Now here is the best hack for those of you that aren't the biggest avocado fans. Avocados do not have an overpowering flavor. But they are a fantastic smoothie-thickening agent that you will hardly be able to detect.
Just slice up and freeze some cubed avocados. Then, when you're making a smoothie of your choice, toss them in and blend. You or anyone who drinks the smoothie will never guess your secret ingredient!
Slice Into Salads
Okay, we're back to hacks for avocado-lovers. For those of you that really don't like avocados, this may be one of the worst methods.
Mostly, all you do is cut up your avocado however you'd like and just mix it into your salad. It takes on the flavors of the dressing and seasoning that you put into it. And it gives you a nice bite of avocado-y goodness to chew on.
Put it in Sushi
Feeling like doing a little extra? Grab some rice, nori, and a sushi rolling tool.
While this is not the easiest method for getting some avocado into your diet, it is undoubtedly the most fun. You can put basically whatever you want into your sushi based on your preferences.
This is also perfect for taking beautiful pictures afterwards. Who wouldn't want to share their fantastic sushi creations with the world?
Turn it Into Dessert
Believe it or not, but avocados can actually be used in desserts as well. Yes, we know you must think we are crazy but just hear us out. There are so many avocado dessert recipes out there these days. And why complain when you get yet another reason to eat dessert!
Here is a recipe we think you might find interesting:
Avocado Chocolate Truffles
Ingredients:
1 Ripe avocado
3/4 cup Dark chocolate, melted
1/2 teaspoon vanilla extract
1/4 teaspoon cinnamon
Cocoa powder
Directions: Mash the avocado in bowl. Pour in your melted chocolate and mix in with the avocado. Add in the vanilla extract and cinnamon. Mix until the picture is clump-free and smooth. Refrigerate for about 30-45 minutes. Once it is hardened, roll it into small balls. Roll these truffle balls in cocoa power and serve.
---
Interested in more diet and health articles?