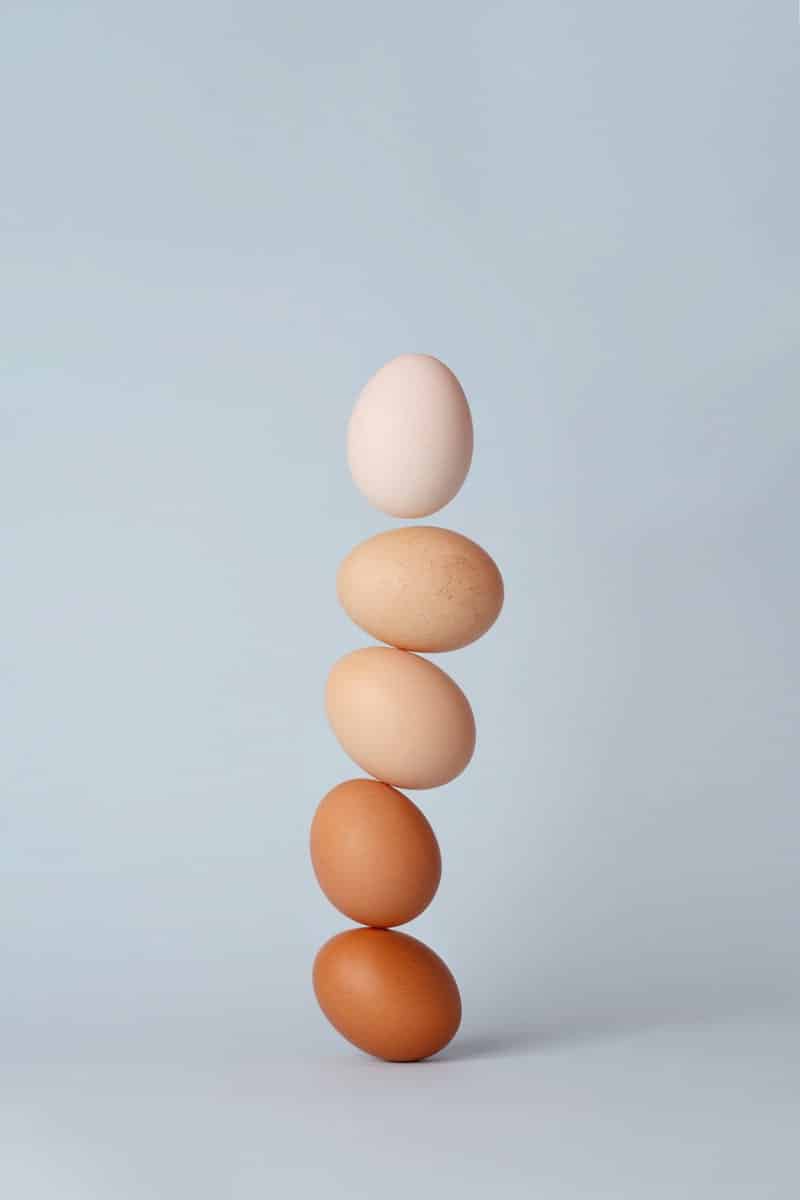 There are so many different ways to cook eggs for breakfast! Many people are usually stuck in making them using just one method. This can make for a monotonous selection of homemade breakfast foods.
The other methods for preparing eggs for breakfast are too interesting to ignore. From baking them in a muffin tin to transforming them into protein-rich pancakes, the options are endless.
Let's get into some different techniques that you can try to give some variety to your breakfast rotation:
Hard-Boiled Eggs
This is one of the healthiest ways to cook eggs. If you like to meal prep or need something quick to take to work, this is great. Hard-boiled eggs are a great grab-and-go snack or meal for any time of the day.
All you have to do is plop some into a pot of boiling water. Leave the eggs in for about ten minutes. The length of time you leave them in will defer depending on the consistency that you want them to have.
To make peeling more manageable, you can take them directly out of the boiling pot and put them into a bowl of ice water. Use the hard-boiled eggs to garnish salads. Or season them with some salt and pepper to improve their flavour.
Alternatively, you can get this cute little electric egg cooker that can do all the work for you.
Mini Quiches
Of course, you can also make a regular-sized quiche. But making your eggs in a muffin tin is an excellent single-serve method. You can create a mixture of eggs, cream, and any other vegetables or cheese that you want to include.
Once you've created your mixture, pour it into the muffin tin and place it into a preheated oven. See the above video for some more specific details on how you can achieve this.
Poached Eggs
Alternatively, you can use the muffin tin to poach eggs. Rather than scrambling them like a quiche, you can add a small amount of water to the bottom of each section of the tin.
Then, crack one egg into each part of the dish. Sprinkle on salt or other seasonings that you'd like on top. One baked, carefully scoop out the eggs with a spoon or some other utensil. Be careful not to break the yolks of the eggs.
Protein Pancakes
This is a great gluten-free option to use your eggs. It's a sweet breakfast that will help power you through the day. There are different recipes across the internet for this.
Some recipes use oatmeal and eggs. And others incorporate chia seeds instead of oatmeal.
Most include mashed bananas mixed with the eggs.
See the video above for some insights into creating protein pancakes. Once finished, you can top with some butter, nut butter, jam, honey, or crushed berries. This will sweeten them up even more in a healthy way.
If you're trying to maintain a gluten-free diet, check out our article on 4 Delicious Gluten-Free Recipies.
Sunny-Side-Up
With most fried eggs, people generally flip them over. A sunny-side-up egg is essentially just a fried egg that you don't flip.
It all comes down to how you like your yolks. If you want them runny, you can make them sunny-side-up or over easy.
But if you don't like runny yolks, you can make them over-hard by flipping them over repeatedly. Just make sure that you're careful not to break your yolk in the process.
---
We hope that you enjoyed these different techniques to cook eggs. Any single one of these is a great way to mix up your regular breakfast rotation. If you're interested in more wellness content, check out this article on 5 Ways to Be Happier Every Day.