#1 Leading Company in Content Creation: Check Out Our Books
Liz Fe Lifestyle began as a digital publication for empowering women and has evolved into the #1 leading company in content creation. We write both fiction and non-fiction books, children's books, short stories, news, and lifestyle articles. We also create social media content for various clients.
Our online magazine has two main focuses, empowered women and climate action.
Empowered Women
Empowered women is our flagship column and the driving force behind this publication. It speaks to the reason Liz Fe Lifestyle was created, to begin with. We are passionate about empowering young women to follow their dreams and uplift one another. Our readers are a community of strong, encouraging, and inspirational women who are searching for content that is motivational and helpful in their everyday life.
We strive to keep you knowledgeable of amazing women like the late, notorious Ruth Bader Ginsburg who built her career on giving women a chance at a bright future. RBG is nothing if not a pinnacle of women empowerment and just one of the many women we seek to write about because they deserve a special place in history and praise for all of their efforts in service of empowering future generations of amazing, powerful, and confident young women.
Liz Fe Lifestyle is a one-stop shop for all of the lifestyle content that you crave, while also placing a bright light and importance on women empowerment for young women. Our goal is to ensure that women everywhere are highlighted for their efforts in this cause. We write about women empowerment because knowledge is power and knowing that there are so many wonderful, powerful women working to help other young women out there will spearhead more of that work to continue being done in the future. We're here to remind you that there is nothing stopping you from being the next Ruth Bader Ginsburg, Rihanna, or Shirley Chisholm. Empowered women empower other women.
Climate Action
Liz Fe knows you have a lot of stressors in your life, don't let the environment be one. When women are empowered, there's nothing we can't do— that includes taking action for our environment. We want a world that is as strong as you are, and we are here to help you make it happen! Climate Action is all about reducing our carbon footprints and it starts with talking about it. We'll keep the best trends in sustainability and environmental news at your green fingertips. We always create content that is easy to understand and helps empowered women, like you, spread the message in your community. From environmental literacy to eco-friendly actions you can incorporate into your everyday lifestyle, Liz Fe has you covered with articles that dive deep into the topic.
Taking the first step may seem intimidating with so much misinformation out there and all the accusations. We'll clear the mess of it all. Our writers will provide the perfect starting place for your eco-friendly journey—one that can match your fast-paced life. Your time is important, and we want to help you use it efficiently whether it's self-care, personal growth, or saving the environment. We offer suggestions that range from small to big on how you can make an impact that matters. There is more than just recycling, and we want to introduce you to all the ways you can make a change in your everyday life.
Where to begin? We'll give you options on how to start, whether you're taking action on a budget or investing big dollar bills in your environment. First, know the subject. Alongside our comprehensible guides, we'll recommend the best entertainment, activists, and books to inspire change. We don't all have to be a Greta Thunberg, but we can learn to listen and make changes, perhaps starting with her 2020 documentary, I am Greta. While a documentary can't save the world, it certainly takes the first step: spreading the word. Liz Fe creates focused content that will lead you straight to the information you need. Maybe you've heard of the Green New Deal, supported by an active representative, AOC. If not, don't worry. We understand that getting all the facts straight can be difficult, especially when your days are already so full. From our articles, you'll learn how to talk about the issues with your friends, family, employees, and coworkers to take that first step into being a part of the discussion on climate action.
Already in the know and looking for the first action to take in your life? One step every woman can easily take starts right at home: water waste reduction. Yup, that means shorter showers, and remember to turn off that tap while brushing your teeth. When we use less water, we lower the demand for energy being pumped into our house to heat and treat water, that's less air pollution for our world. We know you're on top of technology, so the device you have fully charged and ready for a busy day, unplug it along with any other devices that don't get much use. Turning off lights when you leave the room and buying energy-efficient bulbs can also lead to a cleaner future— we're looking forward to it.
Looking to commit more time or money to the environment, look no further. If you're living it up in the city, perfect! Walking, biking, or carpooling is a great way to decrease your carbon footprint— and an easy way to fit in some exercise in your already busy day. If your lifestyle requires a vehicle, we'll point you towards the most environmentally friendly choices; every time you head out, you'll be making a difference.
Environment-friendly changes don't only lead to sacrifices, Liz Fe wants to point you to the best while you do your best for the environment. If you're a beauty guru or a fashionista looking to support the brands that care, like Lush Cosmetics or Patagonia, we can point you in their direction. Are you getting some shopping done? Remember to grab your reusable shopping bags, and we'll guide you to the best brands that work to keep their business environmentally sustainable, and we'll share which thrift shops are the best for your second-hand buys. Repurposing items is an excellent way to create less waste, and it saves the items that still have life in them. That tip goes both ways. That pile of old clothes that no longer fits, drop it off at your local thrift store and keep it out of landfills.
Environmental impact overlaps in all parts of life, including your kitchen. Making healthy food choices can create a significant reduction in your carbon footprint. When you buy less meat and dairy products and more plant-based products, you make a healthy choice for both your diet and the environment. Buy food locally, this helps reduce transportation costs and pollution when food travels long distances to make it to big chain grocery stores. Invest in a reusable water bottle; eliminate the plastic waste. Get rid of the disposable silverware and plates and paper napkins in your kitchen and decide to make the permanent switch to reusable cloth napkins and kitchenware.
We know your days are packed, and we want to make sure you're getting the best information that is tailored to your needs and lifestyle. Trust us to give you the best advice that is working on all levels for you and your interests. While we all leave a footprint, we can leave a unique one behind that shows we have cared for the planet the best we could. No matter what your busy schedule requires of you, there is always a way to keep the environment in mind. Whether it's through technology, travel, work, fashion, or social events, we will show you how to make it green. We want to empower you in all things including environmental activism. No matter where you're looking to start in your environmentally conscious journey, Liz Fe is here to support you. We're in this together!
Liz Fe Art
Youtube
Books
Empowering women in the written word. We're recommending books that you need to add to your library asap! Follow to check out books that spread body positivity and wellness. We pick books that inspire, uplift, motivate and improve your daily. We strive to expand your worldview and accelerate your personal growth by recommending books that fill your life with purpose.
We're dedicated to empowering women, not only in fashion and wellness but in knowledge too. The books we recommend are to help you become the best version of yourself. There are so many books to choose from and we understand how difficult it can be to receive the right information, so we take the guesswork out of it for you, whether you're looking to become more financially literate or if you are looking to check out more fantasy novels.
"Rich Dad, Poor Dad" is the perfect book to start on your financial literacy journey if you're looking to learn more about how to improve your finances as well as how to start building wealth. It's an ideal starting point to help you understand how to go about investing and creating financial opportunities for yourself.
Living in such a hectic world, it can be difficult to find time to read when you're so busy, let alone take the time to find the kinds of books that are worth your time. Trust us to make the right recommendations for you and offer you the right opportunities to learn and grow more.
Fiverr
Shop
Liz Fe Lifestyle knows the value fashion holds in each and every woman's life. We devote this column to all things related to fashion, as we want each and every one of our readers to both feel and look their best. Our writers provide articles covering all aspects of women's clothing needs. There is no doubt that each one of our articles will give you top-notch advice!
Fashion means more than what meets the eye. It is about how the clothing you wear makes you feel! Our writers work for all women's body types, and remind you to embrace your own individuality! You will find articles that suit all different body types in fashion. We aim to be as inclusive and realistic as possible, as everybody is unique and different. Our articles focus on tips to highlight the beauty you already have!
In reading this column, we know you will find new ways to express your inner beauty and individuality. Beyond this, our writers find up-to-date on the latest trends–keeping you in the loop with everything fashion. Additionally, we look for the best prices in clothing so you don't have to! Moreover, we devote articles to holiday outfit ideas and other seasonal inspiration! Whether you are looking for a DIY outfit or changing up your wardrobe, this is the place for you.
Remember, Liz Fe seeks to help all women in an industry that can often be 'one size fits all.' We hope this advice gives you alternative approaches that you may not find in a conventional fashion column. Our pieces touch on everything from career outfits and lounge necessities to trends in fashion and outfit inspiration for your next event. Whatever you are looking for, we know you will get lost in this fashion column!
Ohio News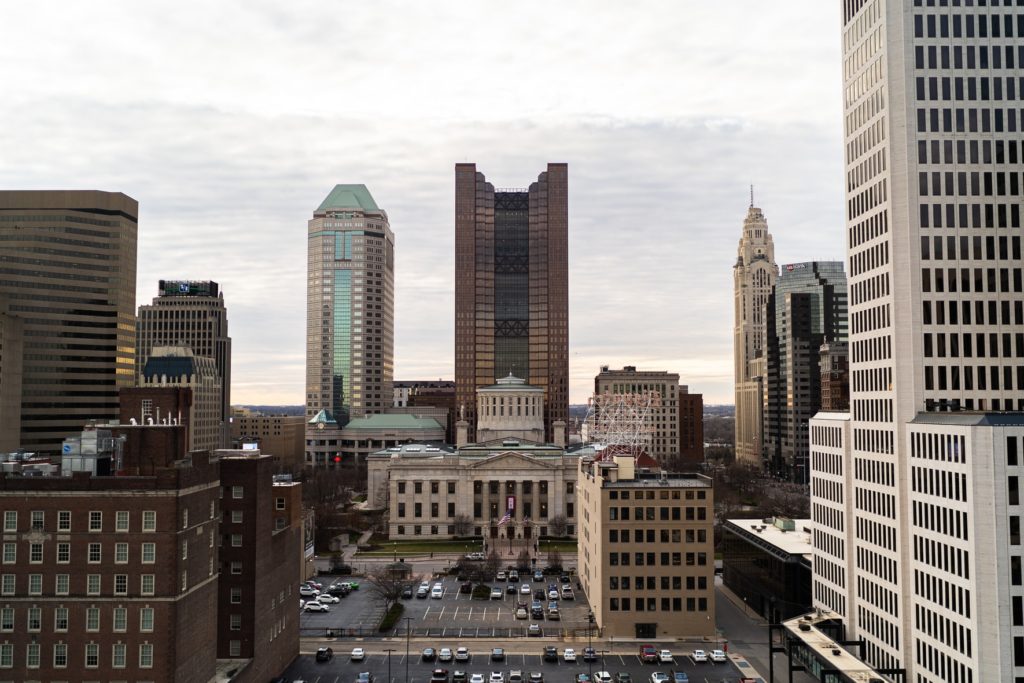 Liz Fe Lifestyle is based in Columbus, Oh. We publish articles on local news in the city.