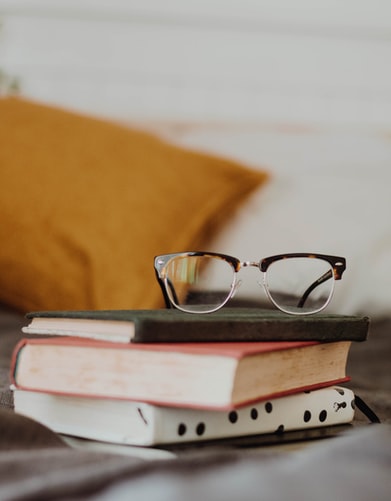 Toni Morrison lived a life that has left a legacy of inspiration and empowerment for women everywhere. Despite her recent passing in 2019, she is and always will be one of the greatest–if not the best–American authors of all time. Her brilliant literature and exceptional writing skills made Toni Morrison a household name. Her talent was recognized by the masses, and, she won several monumental awards throughout the course of her life.
Beyond this, Toni Morrison is the first African-American woman to win the Nobel Prize for literature. Not to mention, she also won the Pulitzer Prize. She worked as an editor, author, speaker, and as a professor. It is undeniable that Morrison was a gift–sharing her brilliance with future generations. 
"If you are free, you need to free somebody else. If you have some power, then your job is to empower somebody else."

Toni Morrison
In this quote alone, we see that Morrison was a fierce force for change. She sought to chase her own dreams, but also cared about other people having the ability to do the same. If you want to learn more about Toni Morrison and her inspiring life and literature, keep reading.
---
The Early Life Of Toni Morrison
On the 18th of February, 1931, Toni Morrison was born in Lorain, Ohio under the name Chloe Anthony Wofford. Obviously, she changed her name from Chloe with a spin on her middle name, Anthony. Now, of course, we know her to be Toni Morrison.
Morrison makes a point to give credit to her parents for giving her a clear perspective of the world at a young age. Her parents also played a role in Toni's love of the arts and ultimately, her love of writing. Her parents often read stories to their young girl, and they instilled a sense of pride in her when thinking of her African-American heritage.
However, Morrison was not aware of the full scope of racism until she was a teenager. After witnessing a brutal lynching at a young age, Mr. Wofford–Toni's father–moved from Georgia to Lorain, Ohio. The environment was more racially integrated, and Mr. Morrison knew that he could get a job in the town. More importantly, though, he aimed to escape the rampant, racist acts that occurred across many southern states.
Thus, the protective actions of Mr. Wofford shielded his daughter from the repulsive experiences he had as a teenager. While she was the only Black person in her first-grade class at the time, she had the highest scoring grades. Eventually, she graduated from the town's high school with honors. Then, she continued her education at esteemed universities.
After finishing her studies, Toni met her husband Harold Morrison while teaching at Howard University. Harold Morrison was a Jamaican architect, and Toni married him in 1958. A few years later they had their first child. However, as time passed, Morrison decided to leave Harold. He moved back to Jamaica while Toni was pregnant with their second son.
---
Morrison's Most Popular Work
As Toni grew older, she became far more aware of racism in America. Ultimately, racism became a defining topic for Morrison to write and speak on. In fact, Toni Morrison was eventually praised for addressing the issues of racism in her African-American literature.
If you're looking for author Black authors with powerful works, check out our article on Books to Read for Black History Month.
"Oppressive language does more than represent violence; it is violence; [it] does more than represent the limits of knowledge; it limits knowledge."

Toni Morrison
In her 88 years of life, Toni Morrison produced many amazing works of literature. Her work carries important lessons and different perspectives with them. Hopefully, the generations to come will continue to explore the array of words she put to paper.
The Bluest Eye
When this book first came out, it was highly controversial and did not sell well. Toni Morrison, however, stood by her talent and beliefs. As Toni points out, the way the public received it was similar to how the characters in the novel perceived the main character "Pecola Breedlove." Morrison compares Pecola and the public's reaction to her book as "dismissed, trivialized, and misread." 
Contrary to its initial reception, The Bluest Eye is perhaps one of the most important books that you will ever read. Pecola is an African-American teenager who imagines that if she had blue eyes, her entire life would be better. The novel reveals the violence of racism and discrimination within the book's society, but also provides insight to Morrison's early life, whereas she was the only Black girl in her class in Lorain, Ohio. The novel is set in Lorain, so it is safe to say that Morrison relied on her own emotions, experiences, and other personal concepts in this novel and her other literature.
Song of Solomon
The Song of Solomon was published in 1977, and it was Toni's third published novel. This novel centers around the life of an African-American man, and it addresses white violence and racism experienced within his life. Again, many of Toni Morrison's own experiences and knowledge with racism in real life acted as the center for her fictional writing. In reading her work, it is evident that her own passion for her heritage arises in the pages.
Morrison's third novel was recognized as one of the best pieces of literature in the century. It was also the first book written by a female African American to be featured in Oprah Winfrey's 'book club'. The novel received many awards, and, it also won the National Book Critics Circle Award.
Sula
Sula was the second novel that Toni Morrison published. Despite the fact that is was only her second novel, Sula was nominated for the American Book Award contest. The novel explores ethics through a connection between two African-American women in Ohio. The novel (and her other work) centers on the African American experience. Again, Morrison's own experiences were put to paper. Her work is truly priceless.
---
Morrison's Legacy
Fortunately, Morrison has several other books, and more stories to tell. You can get to know Morrison more through her biography. She has written children's books, 11 novels, and several collections of essays that you can read to learn more about her perspective. 
The New York Times asked 35 top African-American creators from the worlds of art, film, TV, music, and books to talk about the work that has inspired them most over the past two decades.

The New York Times, Twitter, 2020.
Of course, Toni Morrison came to mind for African-American stars like Oprah. That is, Morrison set the stage for generations to come. Each of her literary works highlights important aspects of racism in America–in the past and present–that need to be brought to light and addressed by everyone. Toni Morrison is someone to applaud, and even the best-known names in the world know it.
---
Many of us already know Toni Morrison, as she has written some of the best novels in the literature sphere. Beyond this, though, the words of Morrison address the very real issues of racism in a powerful, unique manner. As we have read, the majority of her work centered around her perspectives on racism and her experiences as a Black woman in the 20th century. It is so important that her stories live on, as they remind us of the unacceptable racism that we still see today. Thus, every person–especially white people–have an obligation to not only read, but preserve her work for future generations. Toni Morrison may have passed away, but her words will live on forever.
---
Are you interested in reading more about Black Empowerment?