Alexandria Ocasio-Cortez (AOC), a New York Representative, takes lead and helps Texas raise about $3.2 million. All of it was raised in a couple of days to help Texans after a catastrophic snow storm in February 2021.
Ocasio-Cortez not only raised money, but she also attended a food bank in Texas. She was also there with Democratic Texas Representatives, who all helped fill boxes.
Who is Alexandria Ocasio-Cortez?
Alexandria Ocasio-Cortez, also known as AOC, is a representative in New York. AOC grew up going through New York's income inequality. It caused her to want to run for office in an attempt to organize her community.
Alexandria Ocasio-Cortez swore into congress in January of 2019. She is still committed to serving her people. She also advocates for social, racial, economic, and environmental justice.
What Happened in Texas for Alexandria Ocasio-Cortez to Help?
Texas experienced very frigid temperatures and winter weather. It left many citizens fending for basic needs. First, the power had gone out, that left millions without electricity. It also caused them to have no heat in these cold temperatures. Oncer their power came back, more events went wrong. Events such as; taps running dry, pipes bursted, and citizens had to boil water before using it.
This winter storm caused a delay in the delivery of COVID-19 vaccines to various states. Food was also running out in some grocery stores and food pantries.
This disaster led President Biden to sign a disaster declaration. It allowed the government to provide more assistance to Texas.
The power went out for millions of people because the power plants were not ready for the freezing weather.
It also got worse because of the higher need to turn up the heat in homes.
In the storm-affected area, at least 58 people had died. The causes of death were due to hypothermia, house fires, drownings and car crashes. One man also died because the treatment he needed uses filtered water, electricity and heat. Those elements were scarce at the time.
People are Struggling
Citizens have lost many food items due to the lack of water and power. Some grocery stores were picked through or even have been closed. Food banks are helping by handing out food as fast as they can.
At the San Antonio Food Bank, there were more than 500 cars lined up. They hoped to give out 100,000 pounds of food and water to those in need.
How to Help
While many states were affected by this winter storm, they have ways the public can help.
Texas:
Houston Food Bank is accepting donations
Austin Disaster Relief Network is accepting donations
Front Steps, an organization to end homelessness, is collecting blankets
Salvation Army is accepting food and supplies
Oklahoma:
Homeless Alliance is accepting donations
Regional Food Bank of Oklahoma is accepting money and nonperishable food donations
Louisiana:
The Acadiana Regional Coalition on Homelessness and Housing is accepting fund donations
Foodbank of Northeast Louisiana is accepting donations
Outside of these options, it's important to ensure that you are on trusted websites before donating.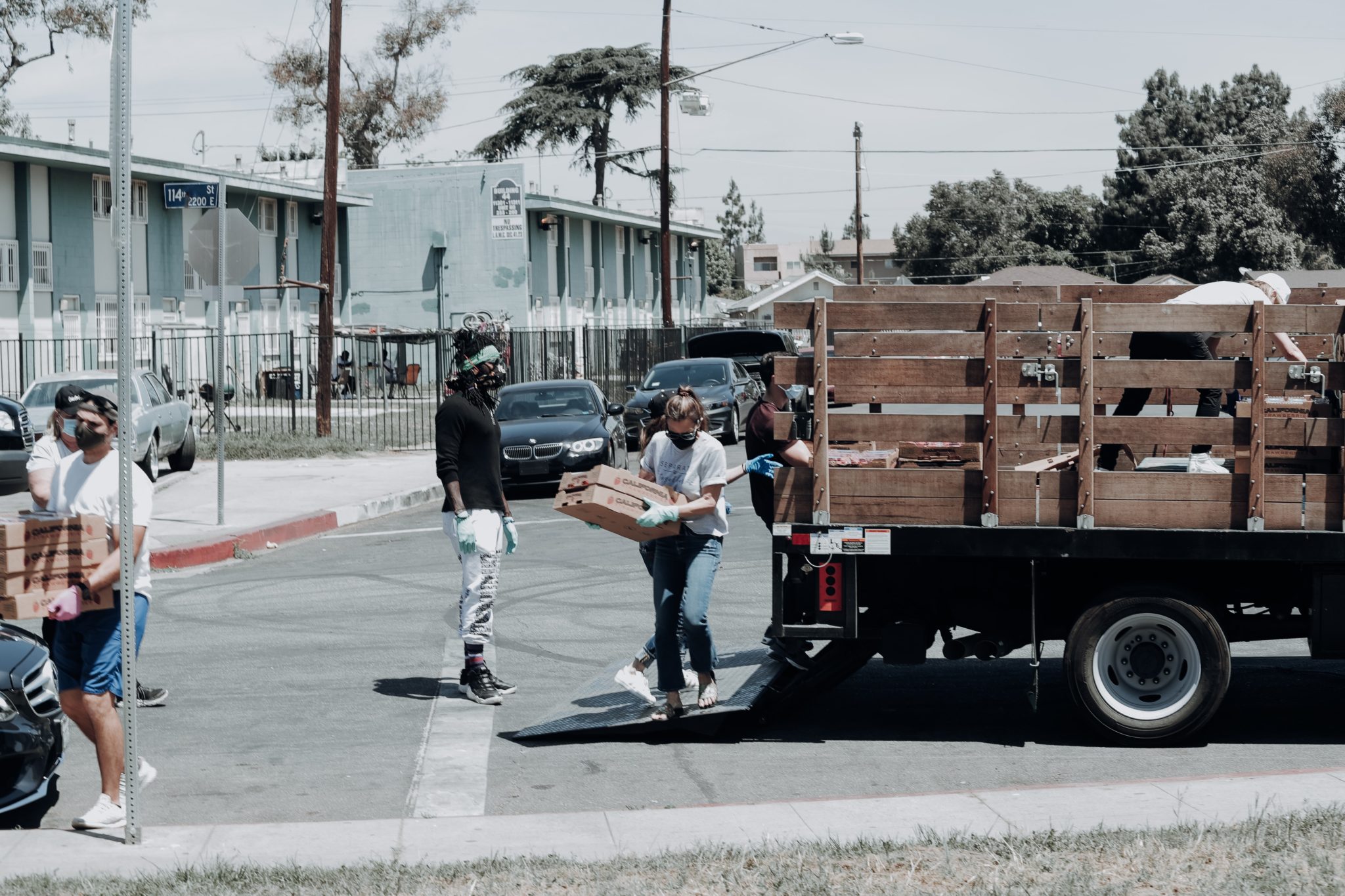 How AOC Empowers Women
AOC empowers women to be leaders. She took it upon herself to fly to Texas during the weather catastrophe and on top of that, the pandemic.
She dropped what she was doing to help the people of Texas. The fact that she is a representative for New York and traveled to a different state to help is amazing.
While Senator Ted Cruz left to Cancun, AOC took it upon herself to do his job for him. Especially how he left when people needed him the most. AOC went to Twitter to first promote the fundraiser for Texas.
AOC didn't just raise money though. She also filled meal boxes at the Houston Food Bank, delivered water and visited Texans homes who were impacted by the storm.
This effort shows the great amount of care she has for people all over the United States. Not just her people in New York.
She took action to help provide for citizens.
Especially when Cruz abandoned them.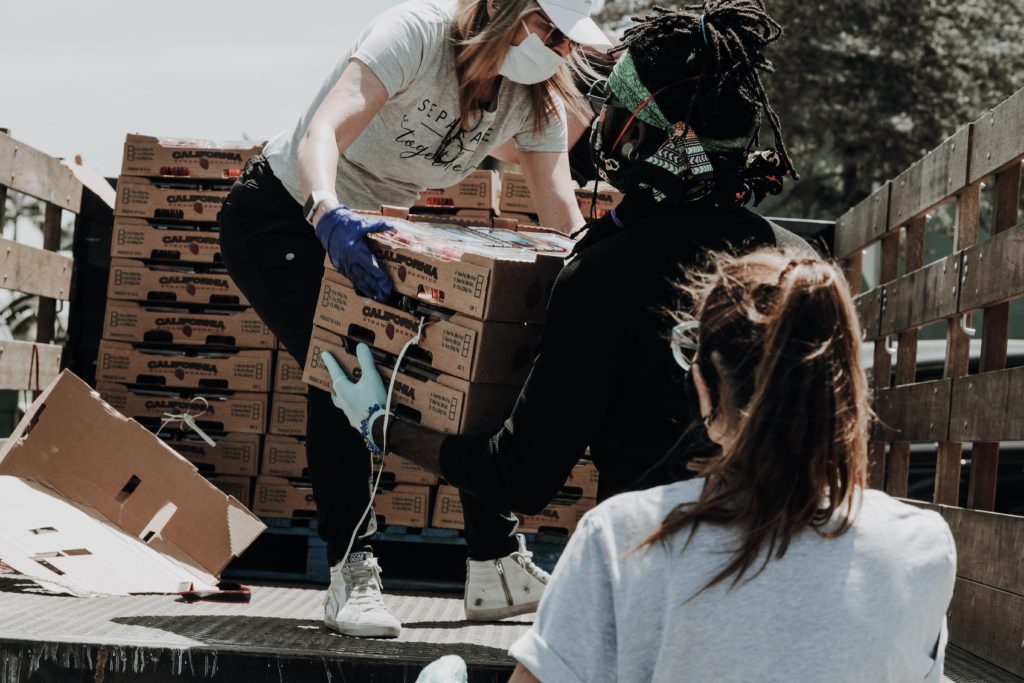 Other Accomplishments from AOC
As AOC is the youngest member of Congress and came in with such an unexpected confidence. She gave her followers on Instagram a look at how she got into politics from Instagram Stories and Instagram Live. During these posts and updates she sometimes is found cooking while she talks. It makes it a more casual experience and is a refreshing way to see a person in politics.
AOC helped raise money that helps support trans children. During the livestream she helped raise more than $300,000 for the organization.
While the government was shutdown, AOC gave a speech to support the government workers affected by the shutdown. A video of her speech went viral on Twitter showcasing her social media influence.
In regards to addressing climate and economic inequality in the Green New Deal, AOC discussed policies to help the country. This was in hopes to reach a net-zero greenhouse gas emissions.
AOC showed solidarity for tipped workers while going back to serving as a bartender. She wanted to spread awareness for the Raise the Wage Act. It would allow for tipped workers in restaurants and bars to earn more than minimum wage.
AOC was also created as an action figure and featured as a notable person. She also became a halloween costume inspiration. With the many things she has accomplished while being a member of Congress has impacted so many people. Her impact extends further then New York. Her leadership and confidence can also impact women all around the world by influencing them to do the same.
Interested in empowered women content?