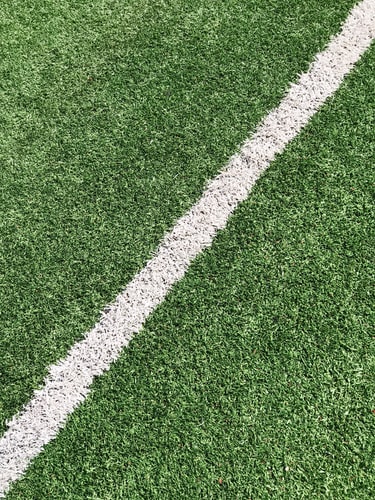 Female coaches are making history! For the first time in history, women coached both participating teams and also officiated the Cleveland Browns NFL match against the Washington Football team. This is a significant stride in the NFL and for our country as a whole. So it's something we're going to celebrate! 
We're always looking to talk about the latest empowered women making strides and breaking ceilings in the world. And these three women absolutely fit the bill, and we are super happy to see some PROGRESS in what are traditionally domains of the patriarchy.
Who Are These Women?
We can't wait to tell you more about these three women in the rest of the post. But first, we'll explain who is who and then delve into more biographical insights on each.
Overall, it's incredibly inspiring that these three women are taking on roles coaching the NFL teams and officiating the games. It really goes to show that you can do anything you set your mind to. And it also shows that when we make an effort to pursue our dreams, we can keep forcing through the ceilings while simultaneously paving the way for other women to follow.
So, here are the women that we are going to talk more about today:
Callie Brownson is coaching the Cleveland Browns.
Jennifer King is a full-year coaching intern for the Washington team.
And Sarah Thomas is a game official!
Now, let's get into more about each of these females that helped facilitate the September 27 NFL game.
Callie Brownson 
Born on October 15, 1989, in Mount Vernon, Virginia where she was raised by a single father. Later on, when she attended high school, she had to play softball because the football team wouldn't allow girls, even though football was her real passion. Even though she wasn't allowed on the high school football team, she served as an assistant coach. 
In university, she tried out for the D.C. Divas, which was a women's football team sanctioned by the Women's Football Alliance (WFA). And at 21 (in 2017), she became a scouting intern for the New York Jets. She actually just started coaching for the Cleveland Browns this year. 
And she is undoubtedly paving the way for other women that are interested in football by following her passion even though football is stereotypically a "male-only" sport!
Jennifer King
King is a full-year coaching intern for the Washington team. Now, even though she's currently interning, don't be fooled: her resume is impressive. And she is so clearly destined for greatness.
Before coming to the Washington team, King coached in the Alliance of American Football, National Football League, and college games at Dartmouth College! So this certainly isn't her first time organising and coordinating a team of football players.
During the off-season in 2018 and 2019, she also interned for the Carolina Panthers. 
King is extremely knowledgable about what she does and has a work ethic that sets her apart from many male coach options. 
Sarah Thomas
Sarah Thomas was the game official at this match where both Brownson and King were coaches! The role of the game's official is to ensure that everyone is following the rules of football.
On April 8, 2015, Thomas became the first full-time NFL official in all of history. And you better believe she was the first female official to do a bunch of other things too. Such as being the first female to officiate a bowl game and the first to officiate in a Big Ten Stadium.
---
If you're interested in more empowered women content, check out Notorious RBG Trailblazing Women Empowerment.